"I am thankful to all those who said no to me. It's because of them that I did it myself." -Albert Einstein


'Carbide Bottom' is the title for my first Graphic Novel. It's set in Central Appalachia, in particular, East Kentucky. The story setting is in the near, not-too-distant future. Segments printed monthly in the Elkhorn City Area Observer. Expected publishing date of Summer, 2017.
Below is a segment from the on-going storyline
found in the Elkhorn City Area Observer.​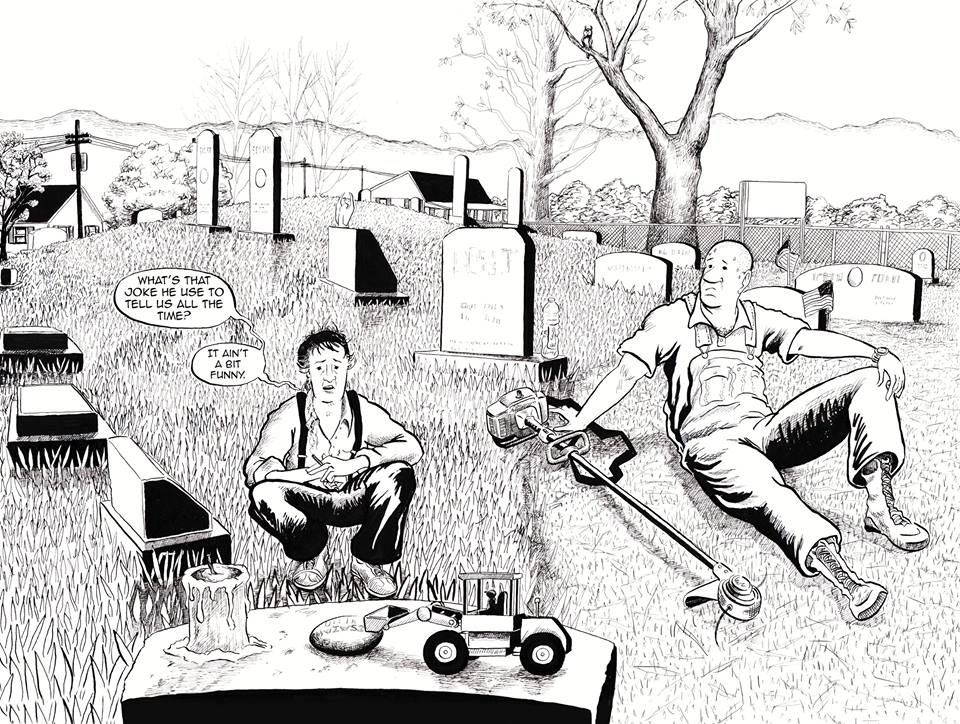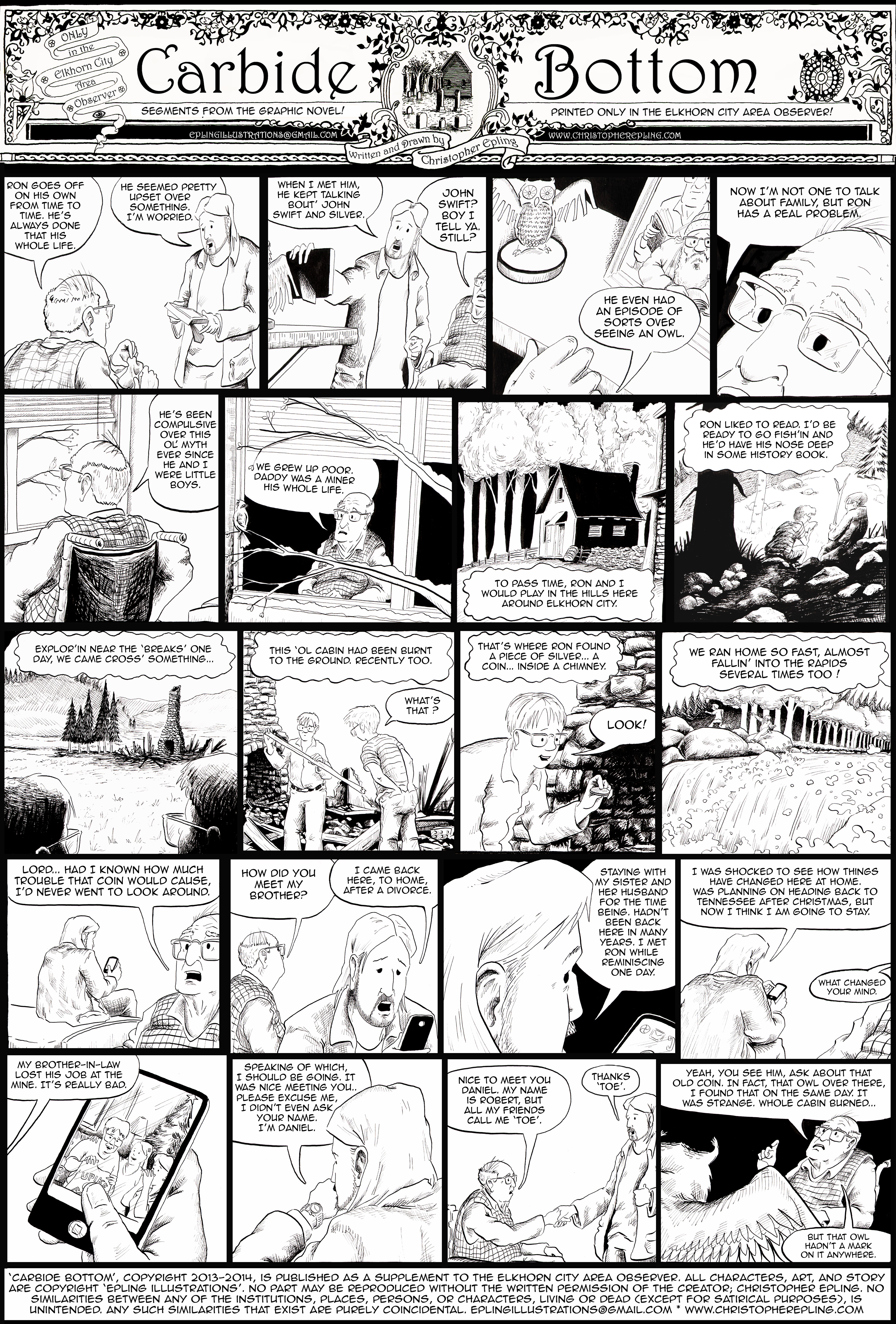 'Carbide Bottom' Copyright 2013-2015; Christopher Epling
Please Ask Before Using​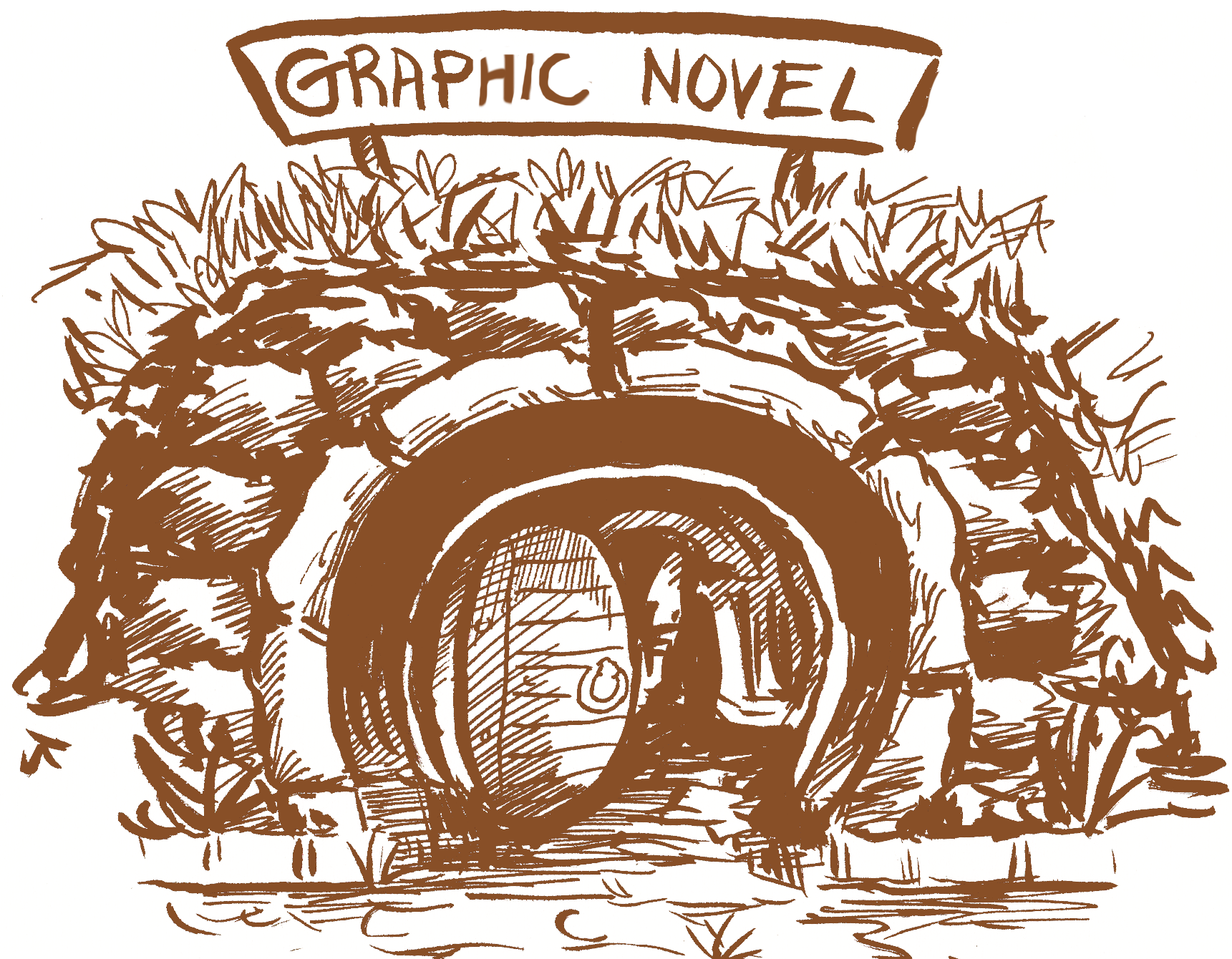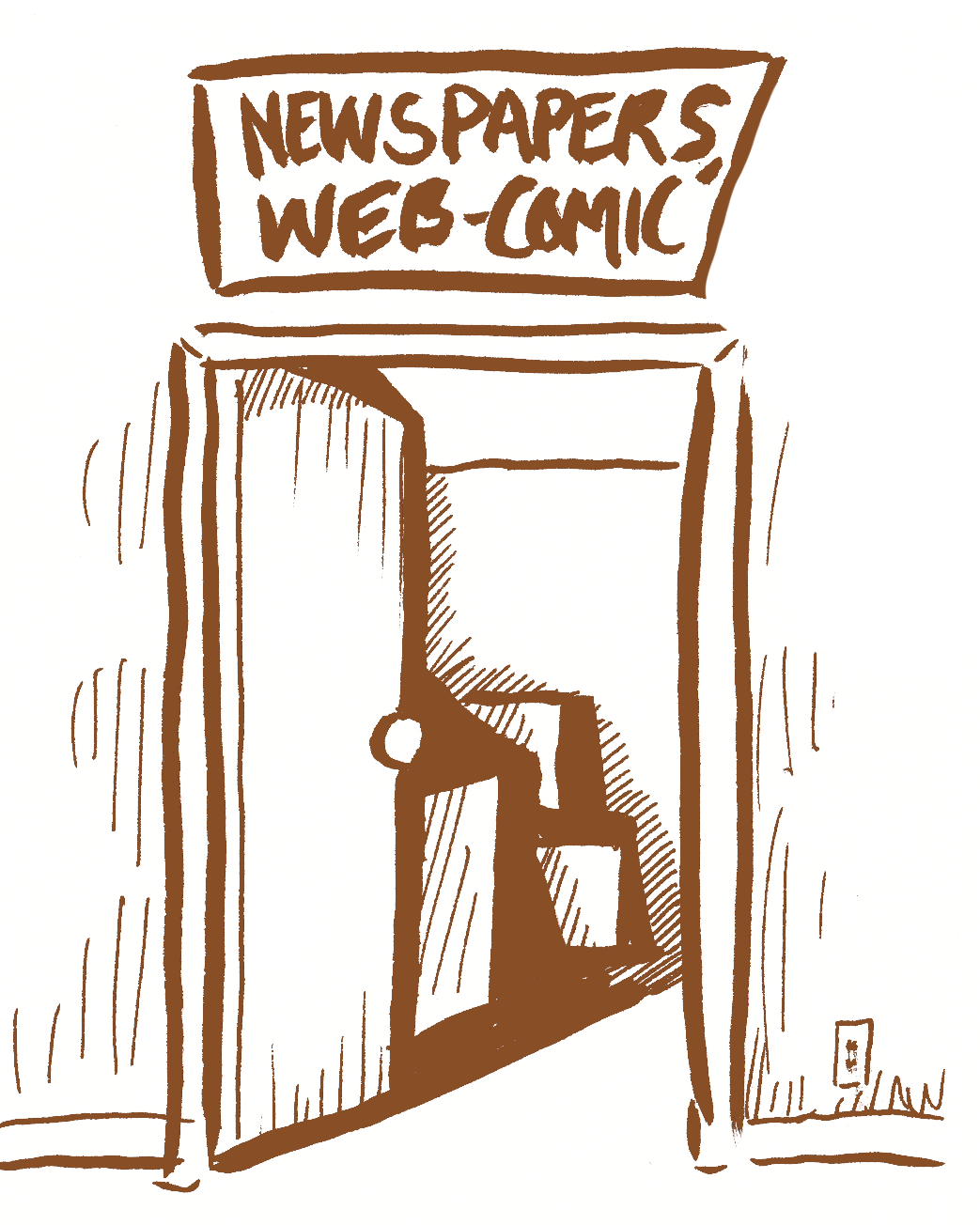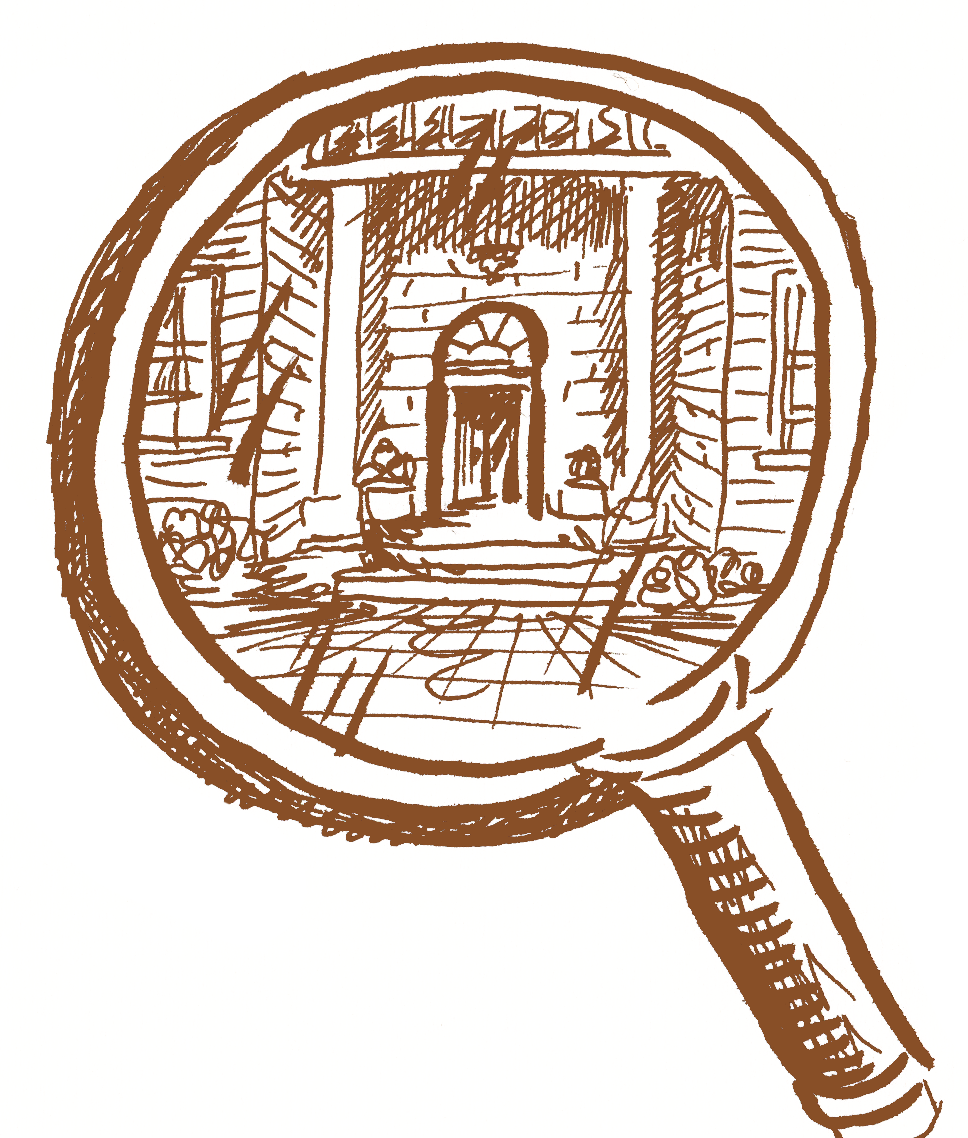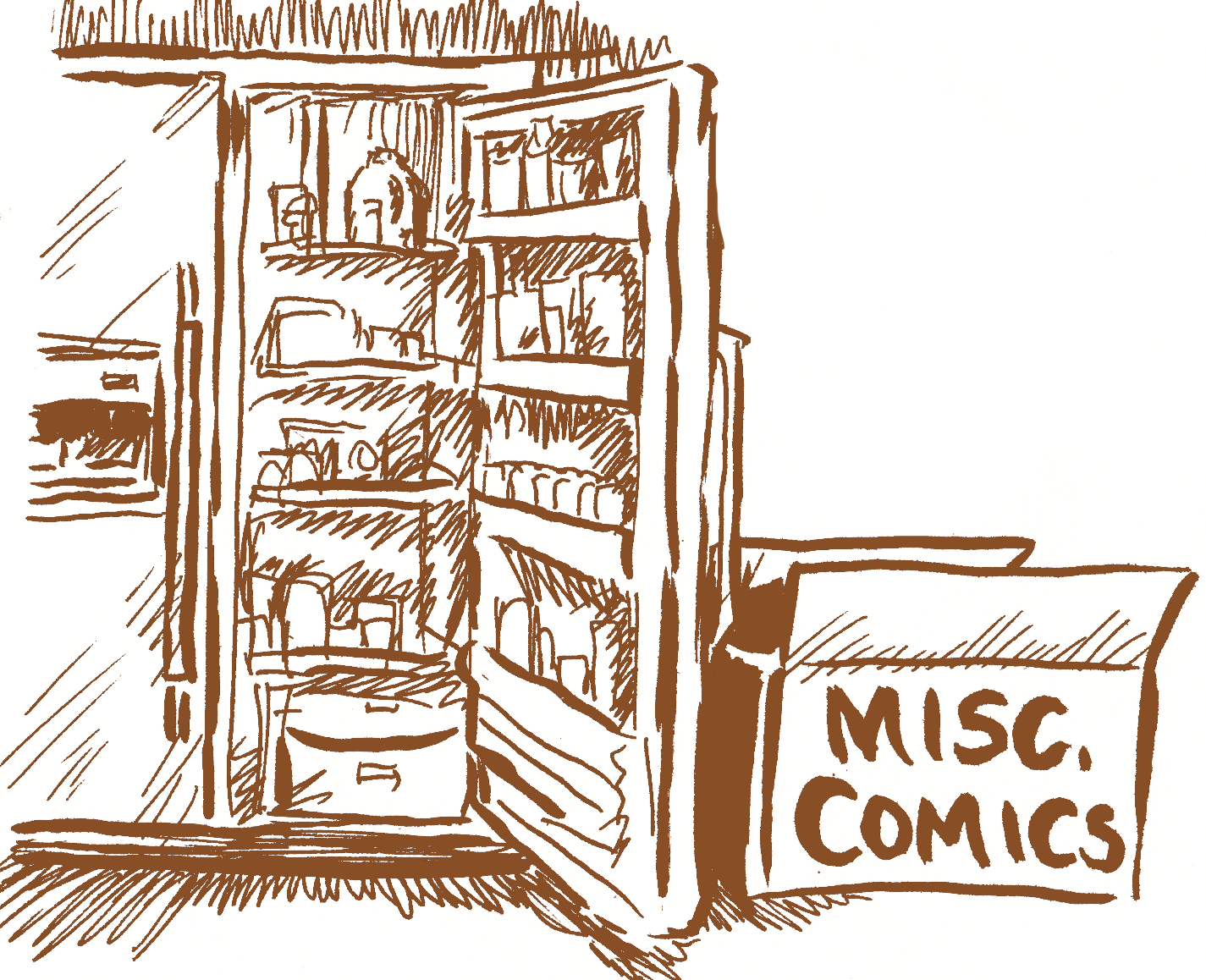 Mockingbirds:
A story written by 'HOLLER' creator and developer Bruce Parsons. Issues will be collected and designed as graphic novel once finished.​
​​