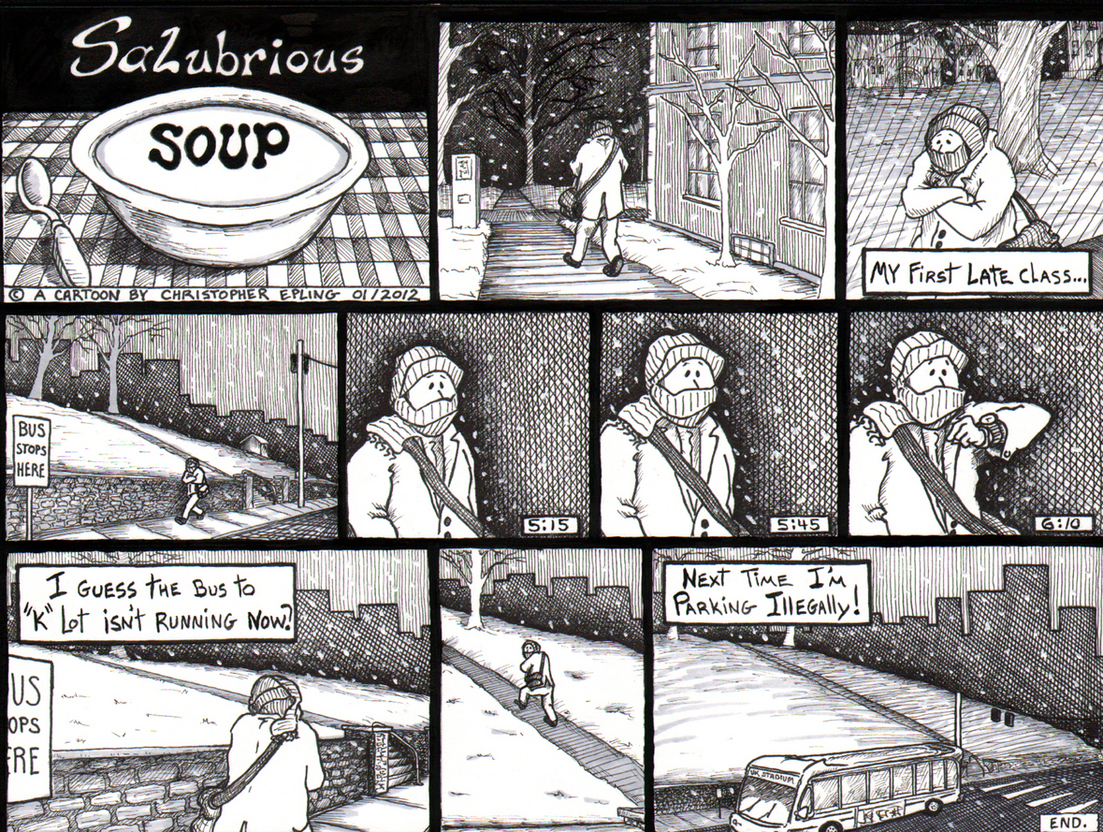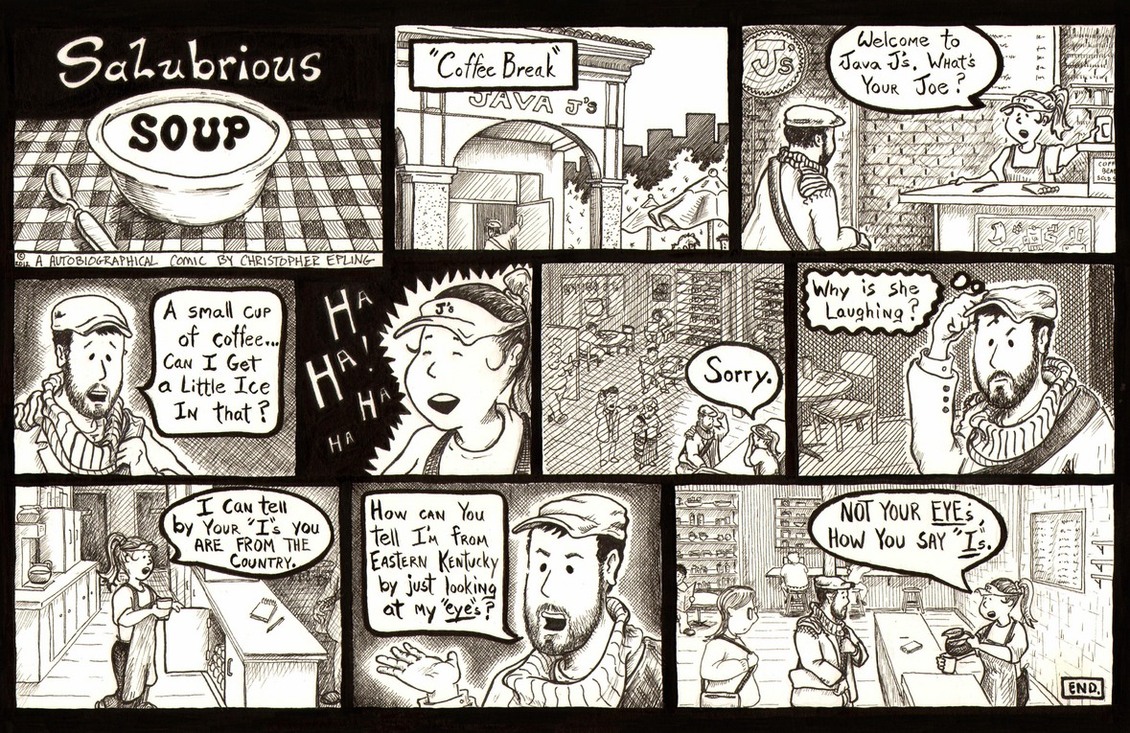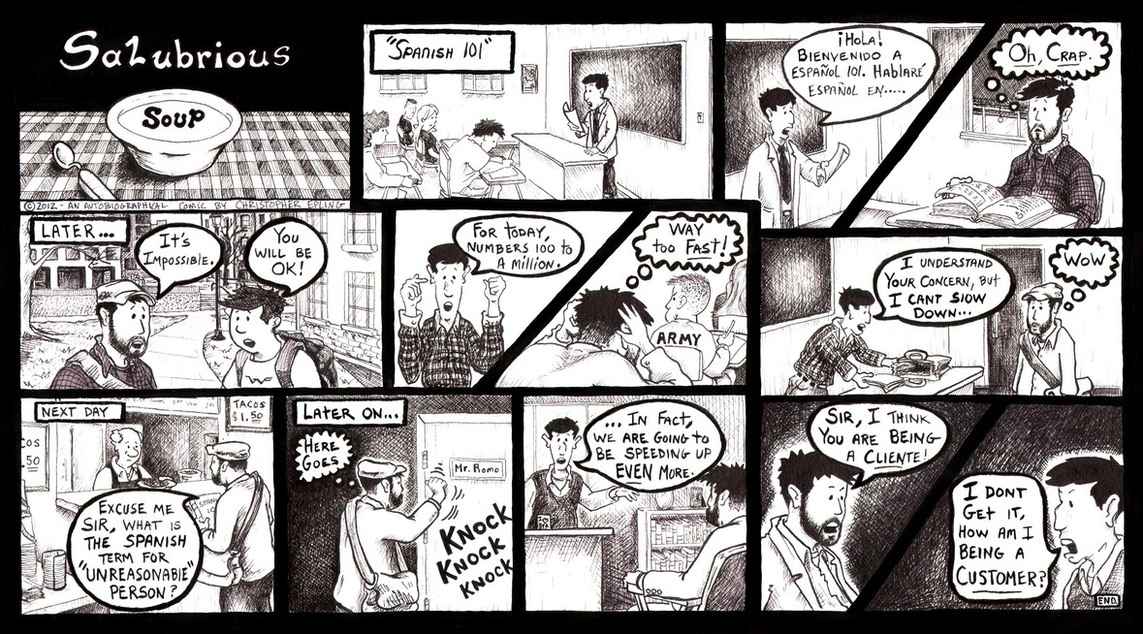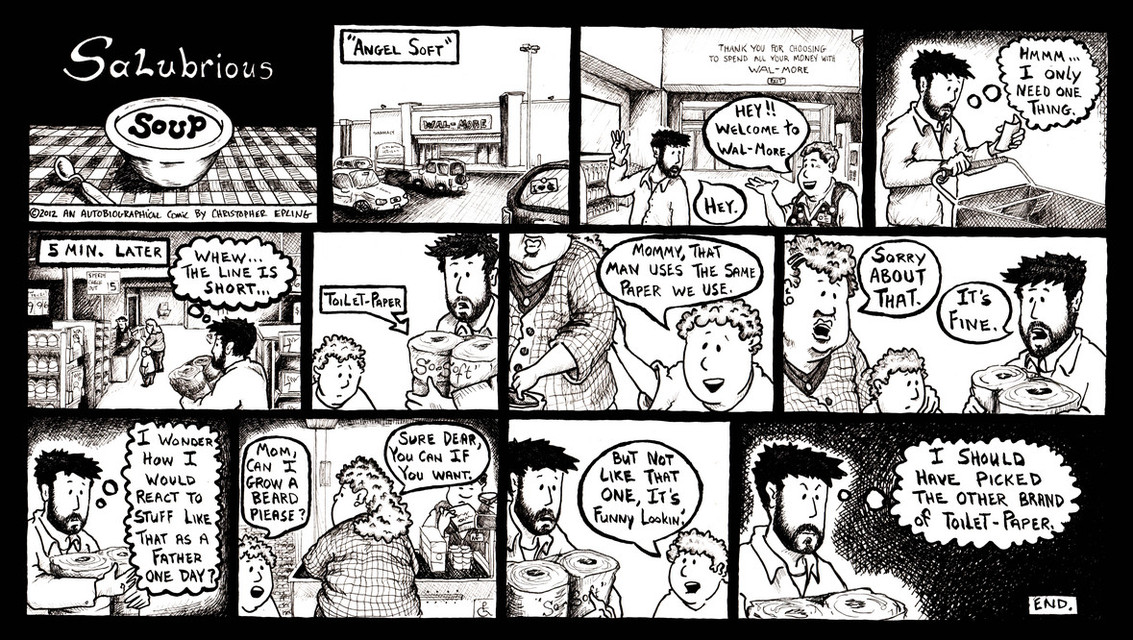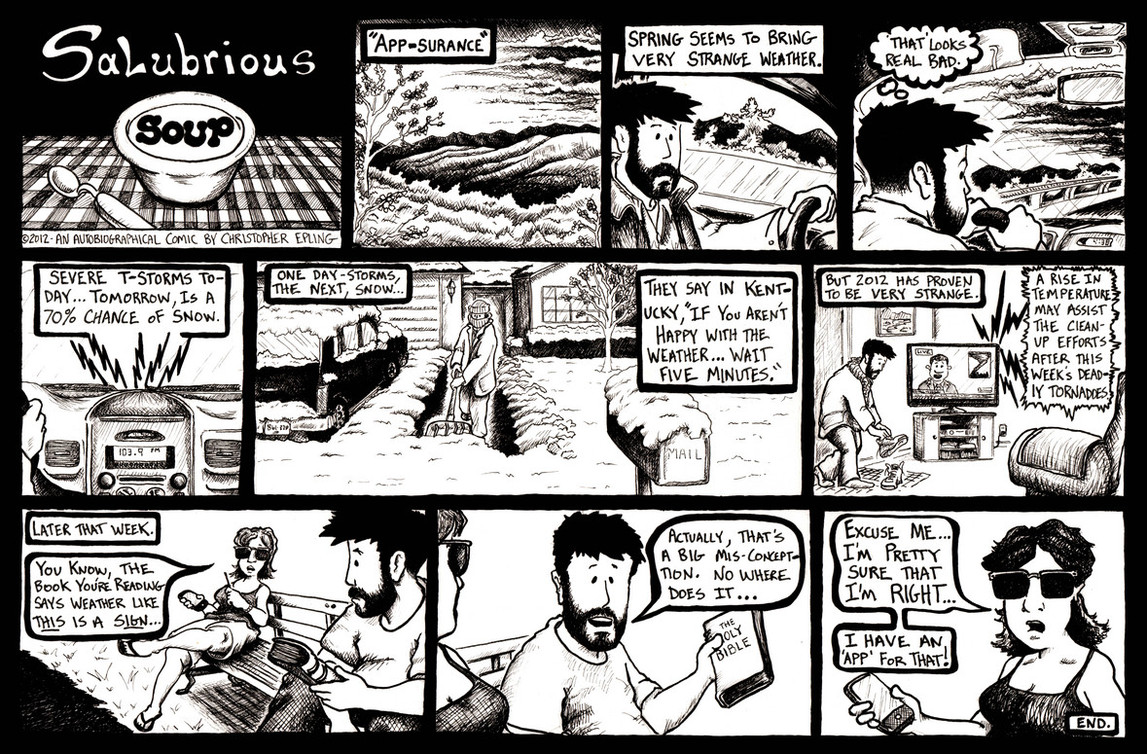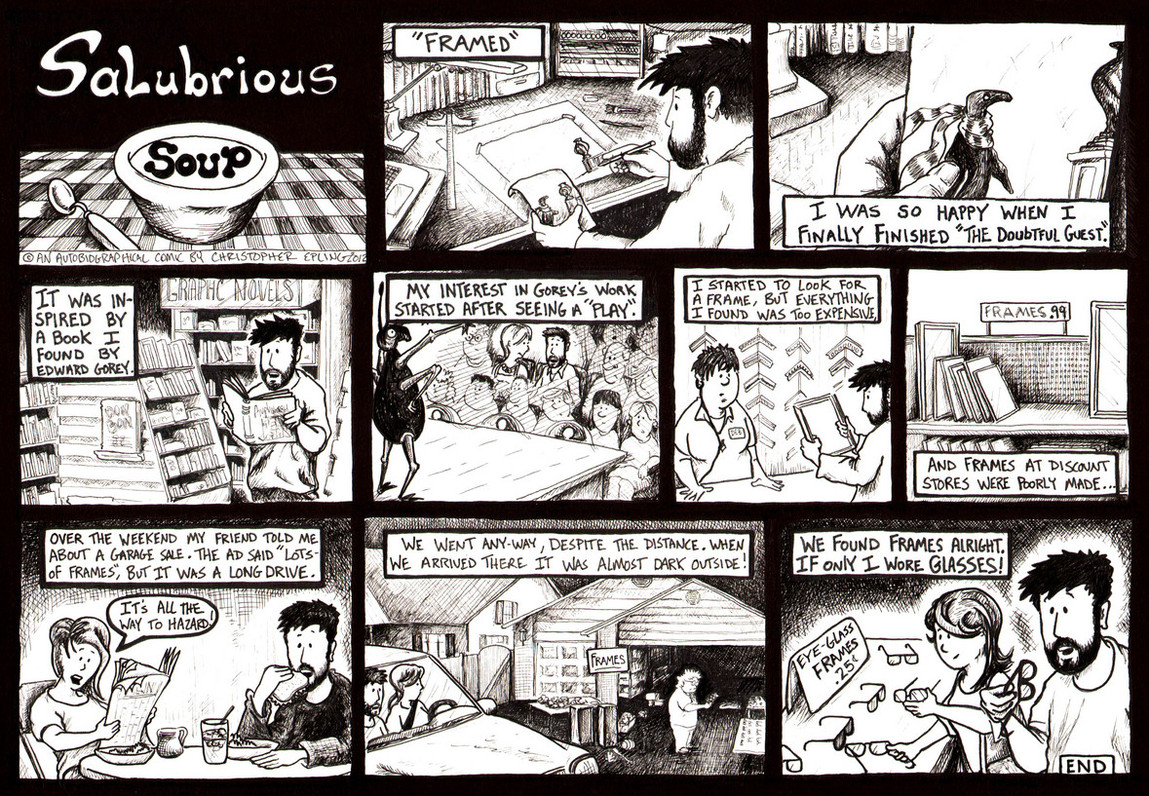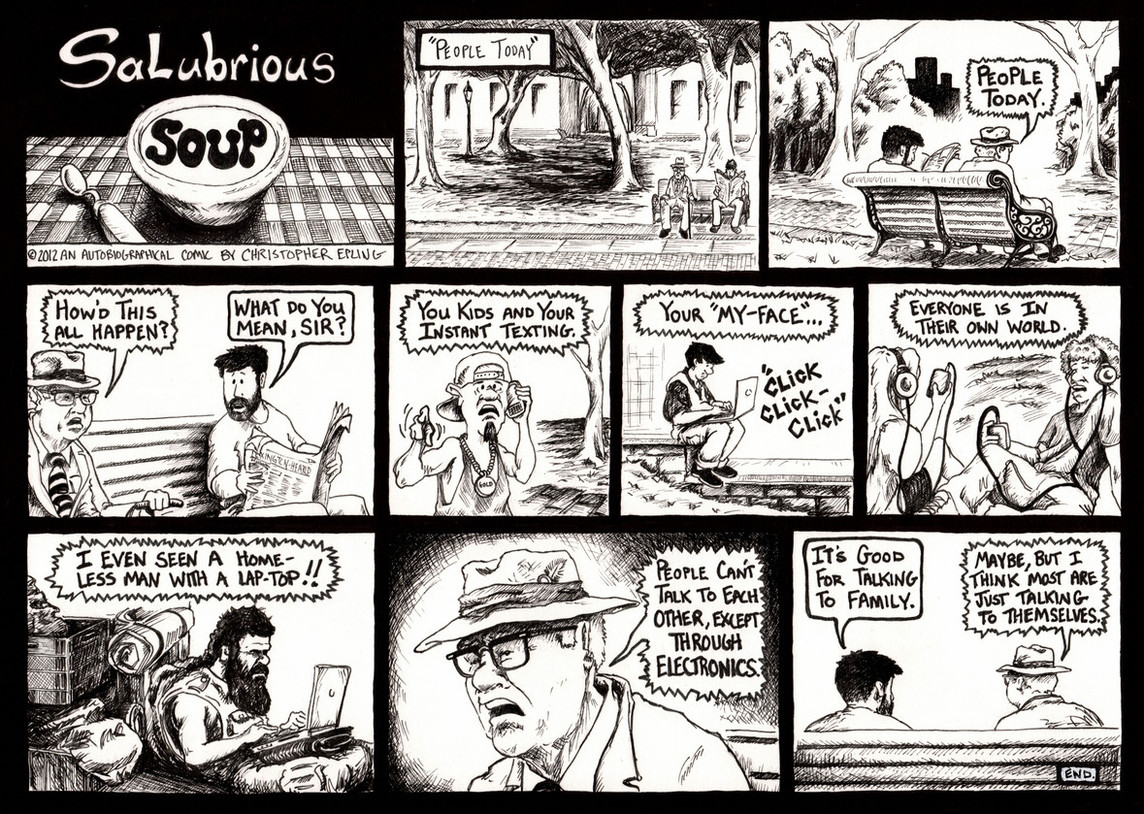 Salubrious Soup Copyright 2010-2015 by Christopher Epling.
Please Ask Before Using.
Thank You.​​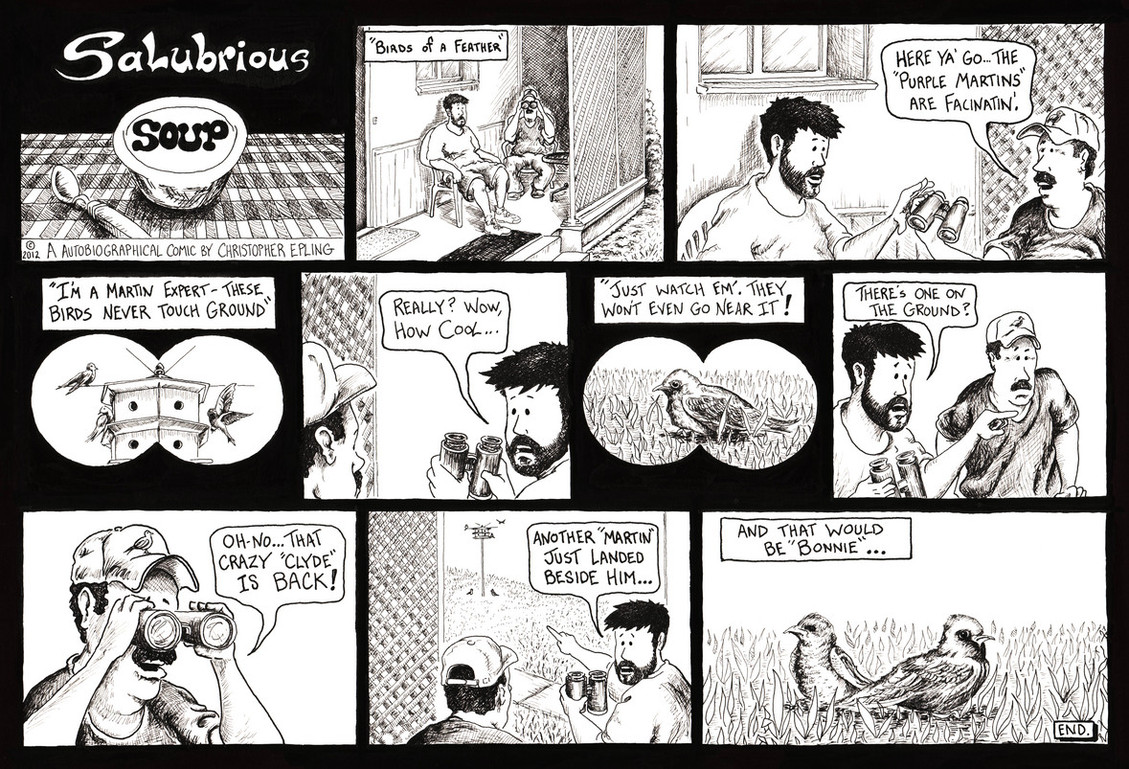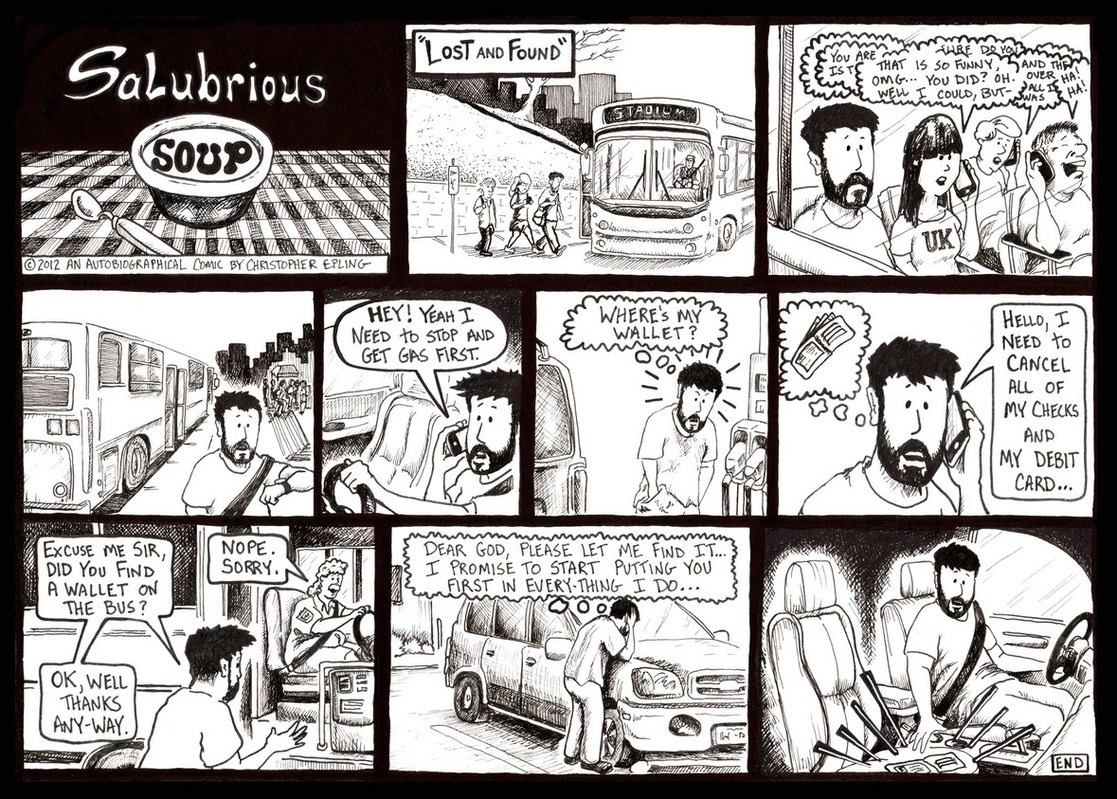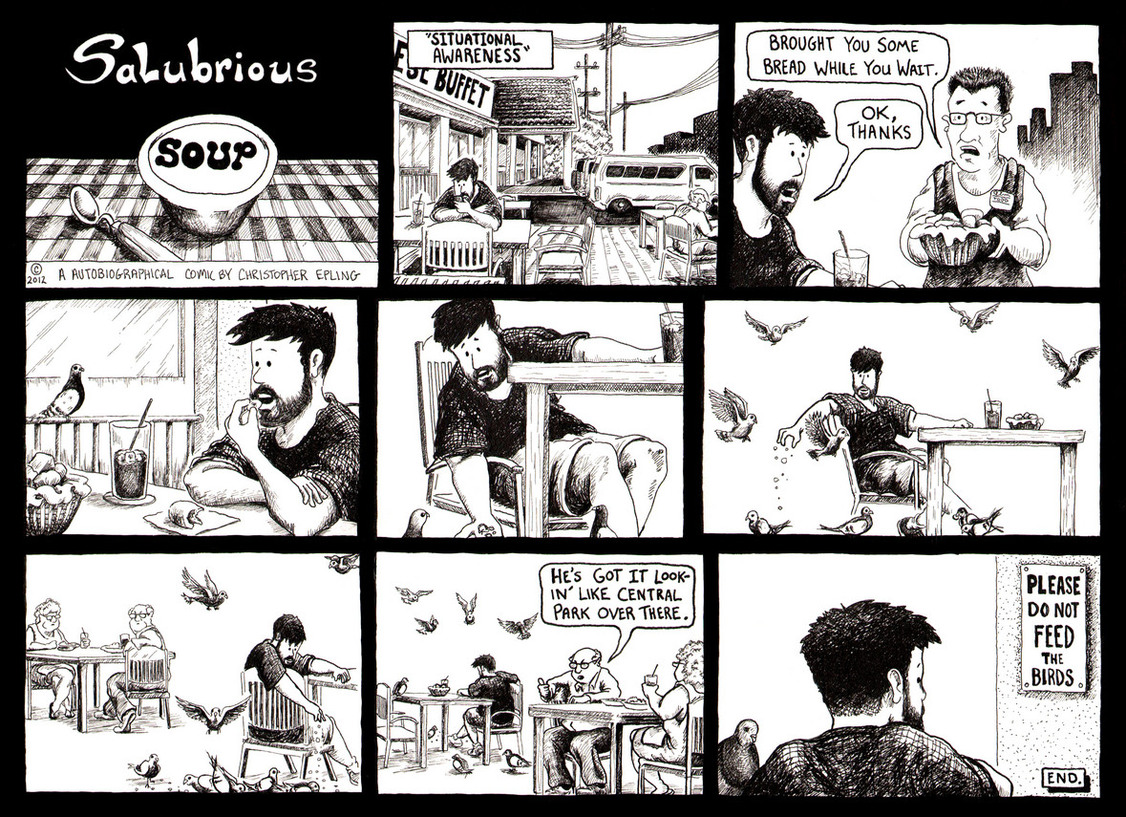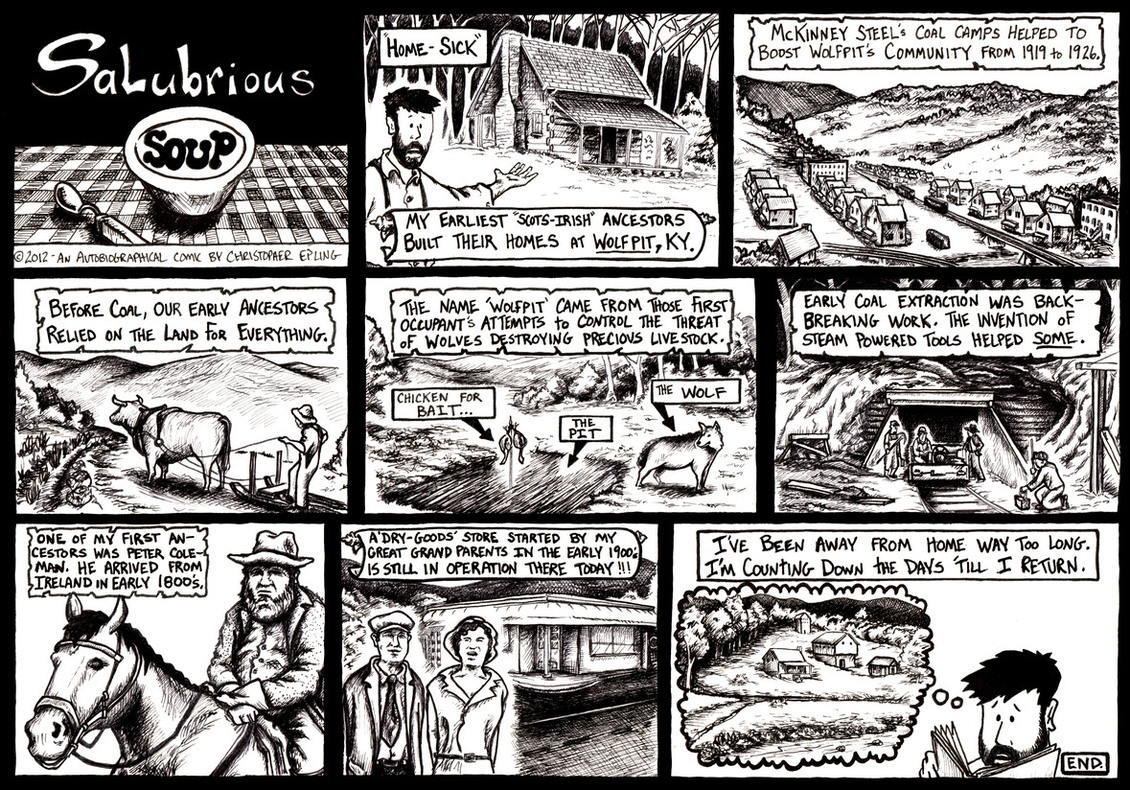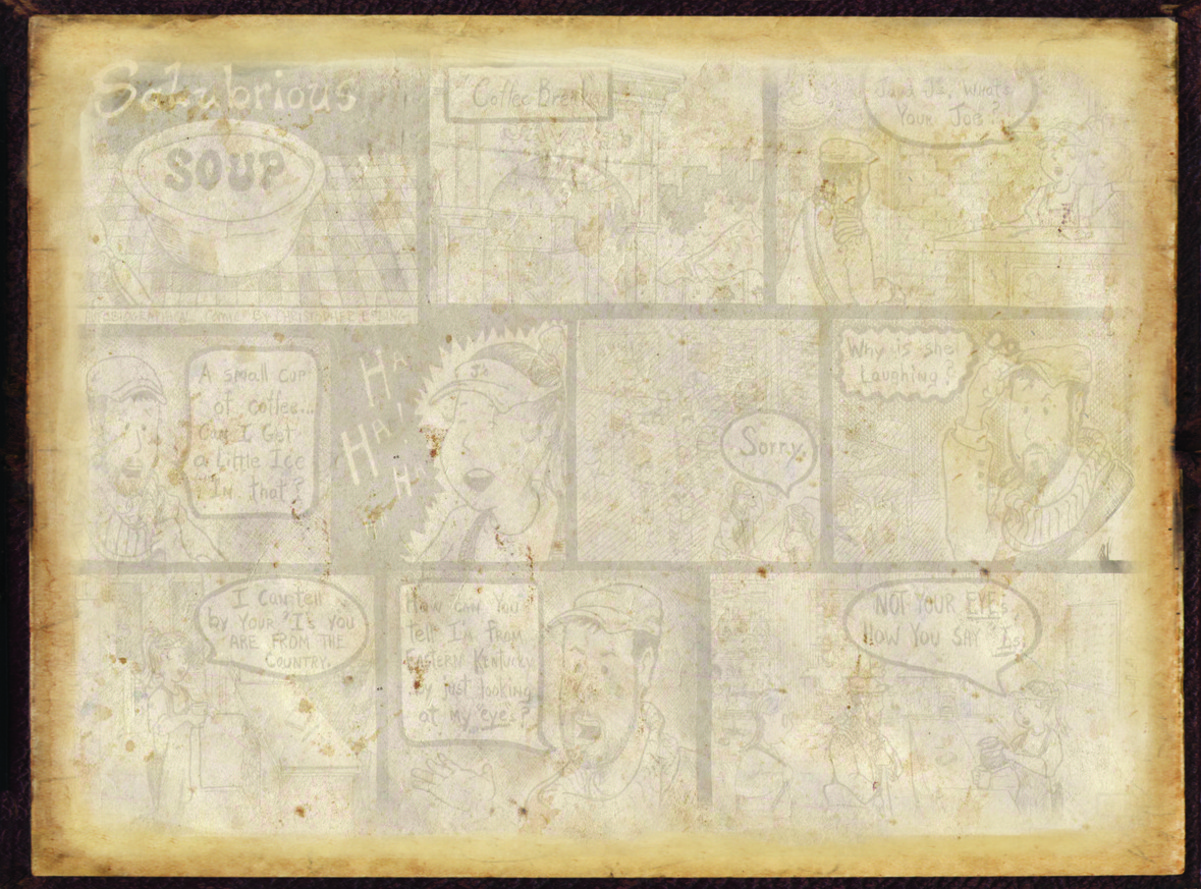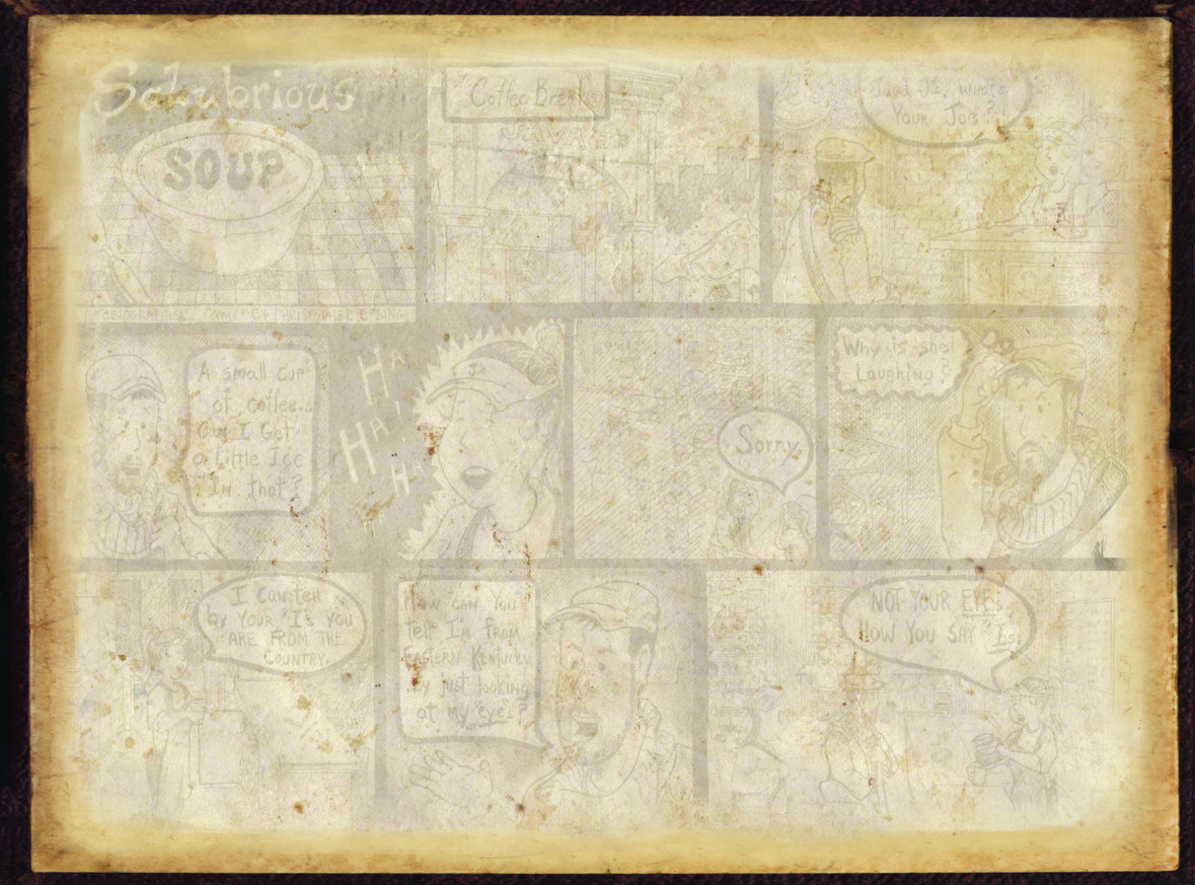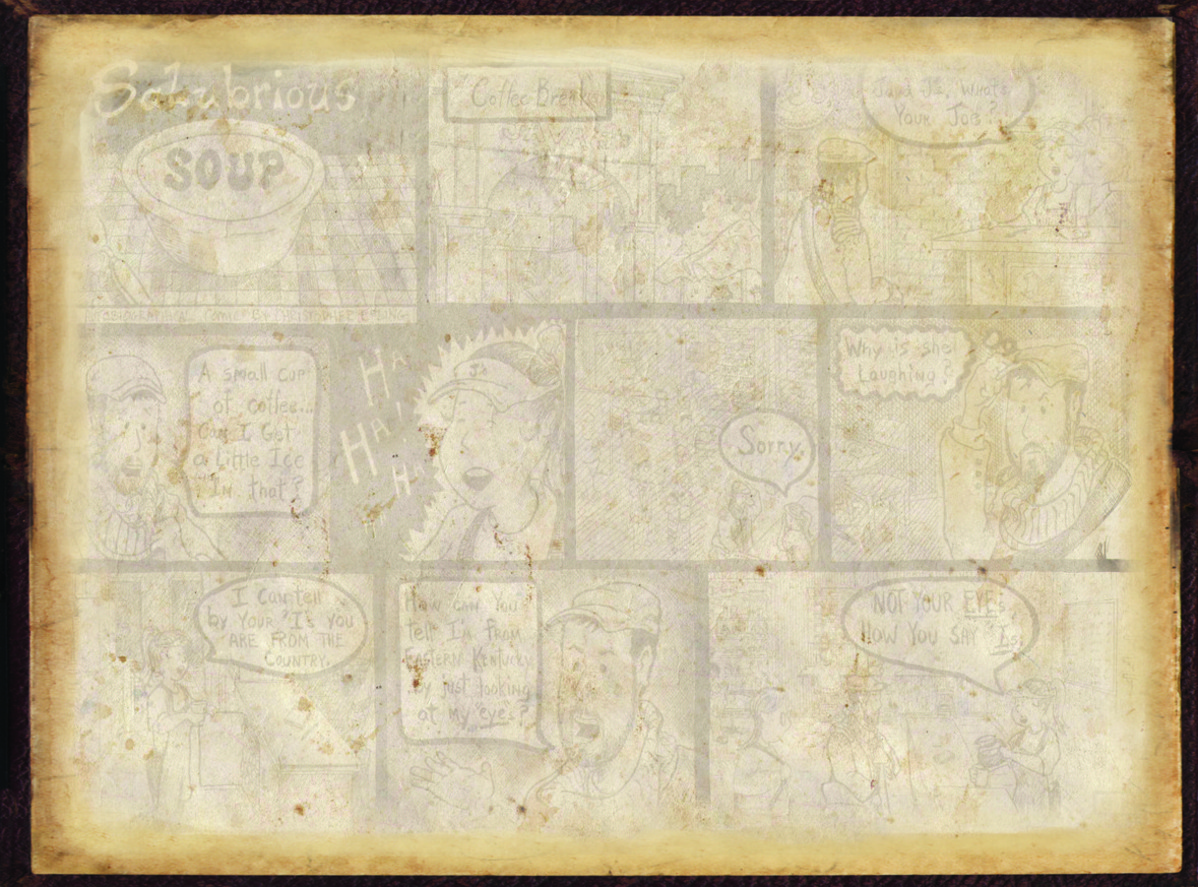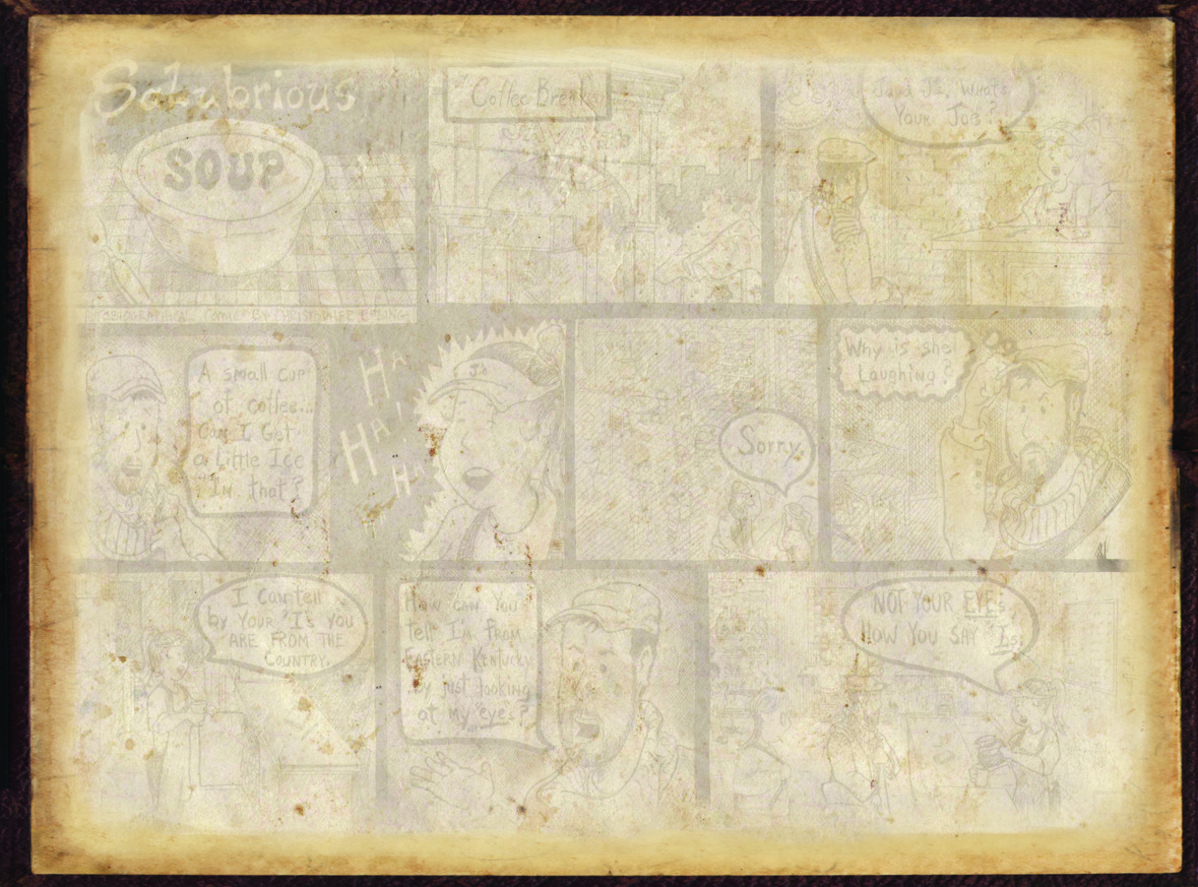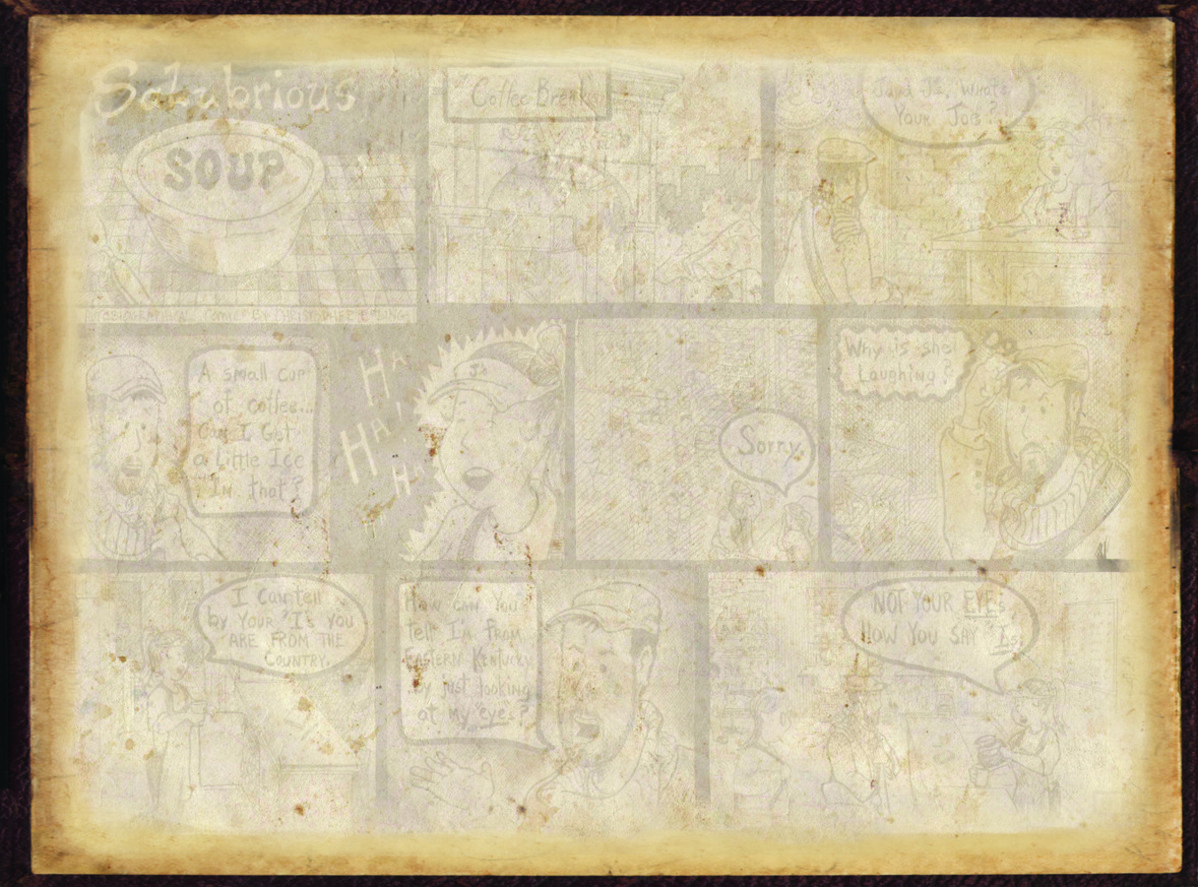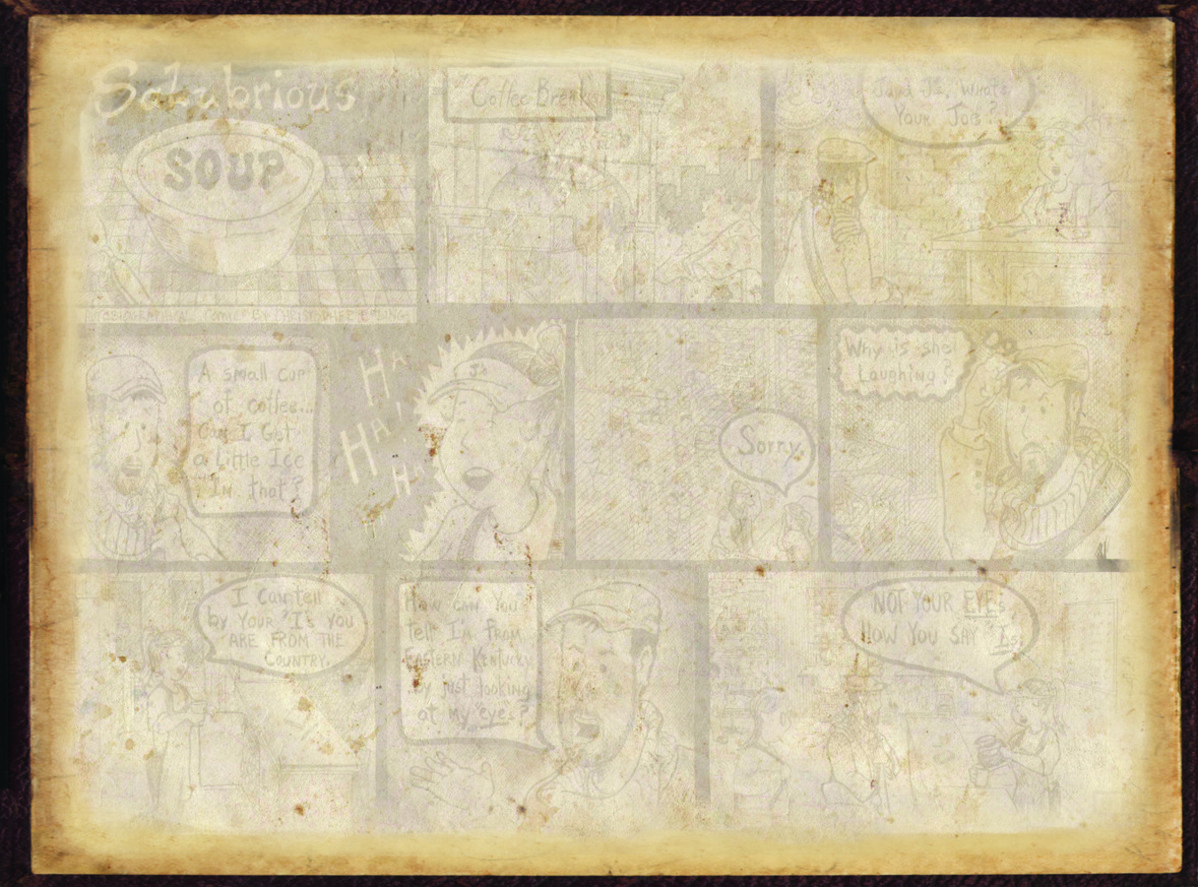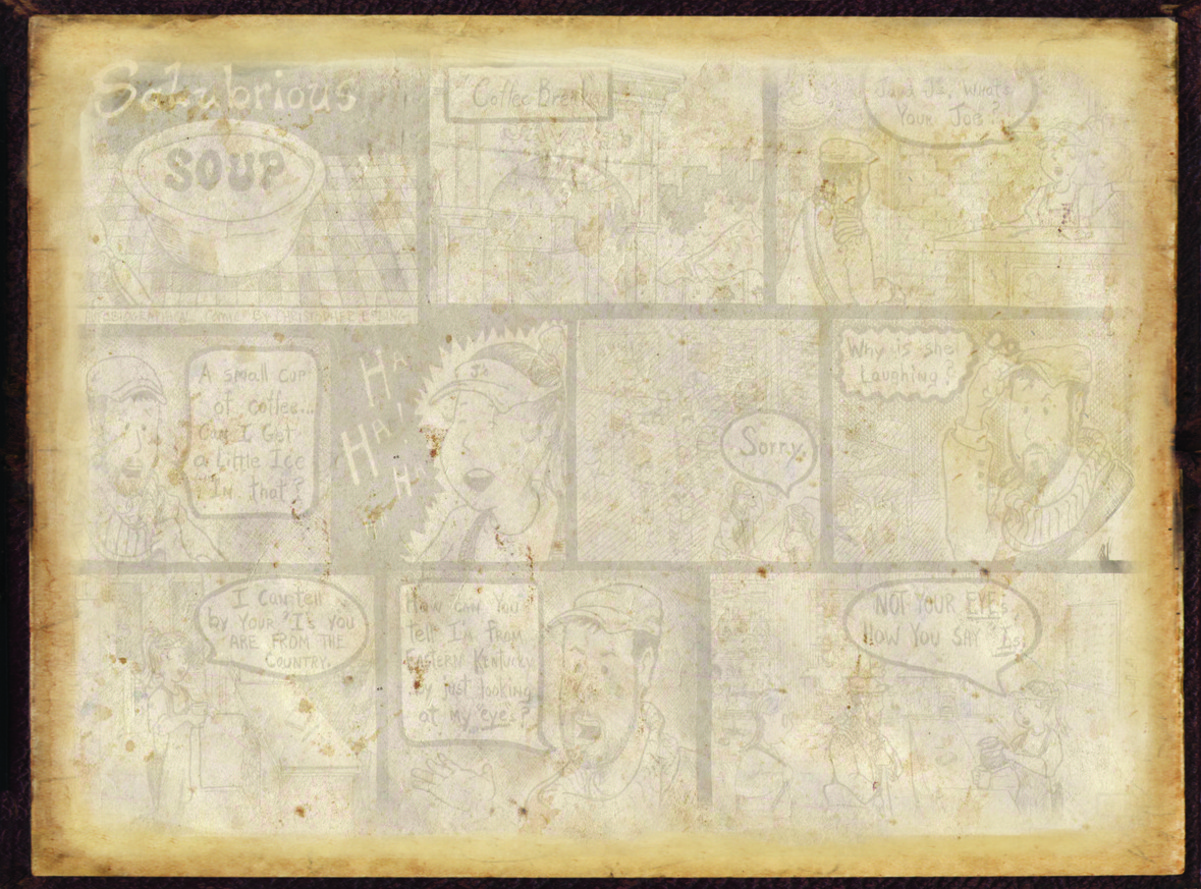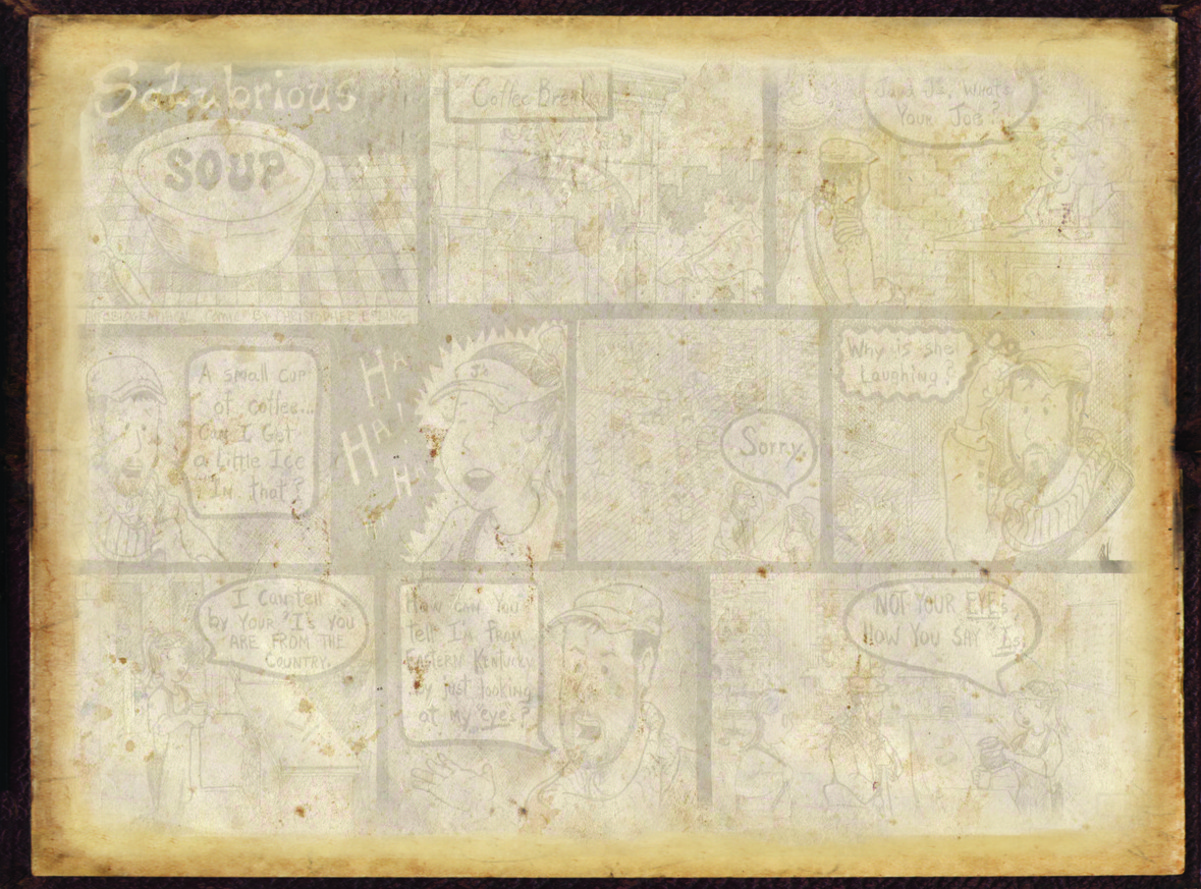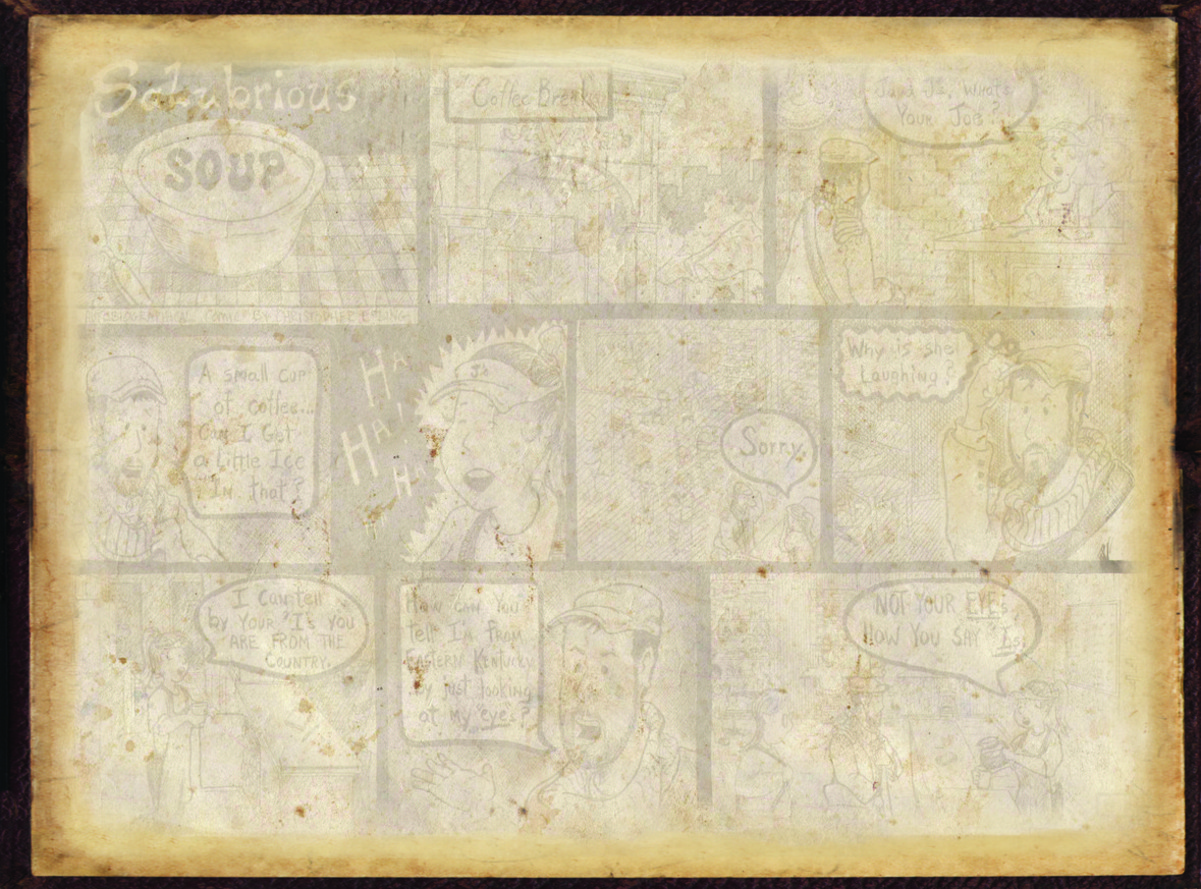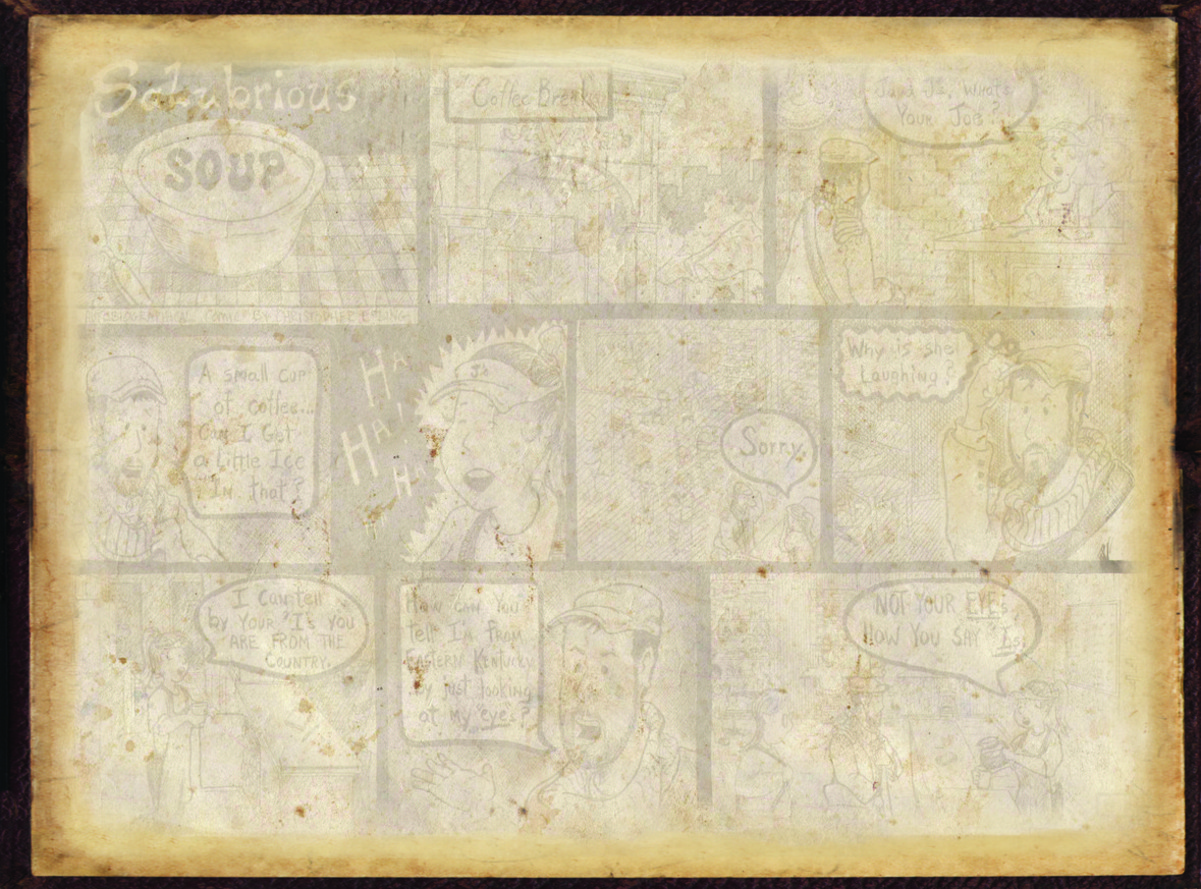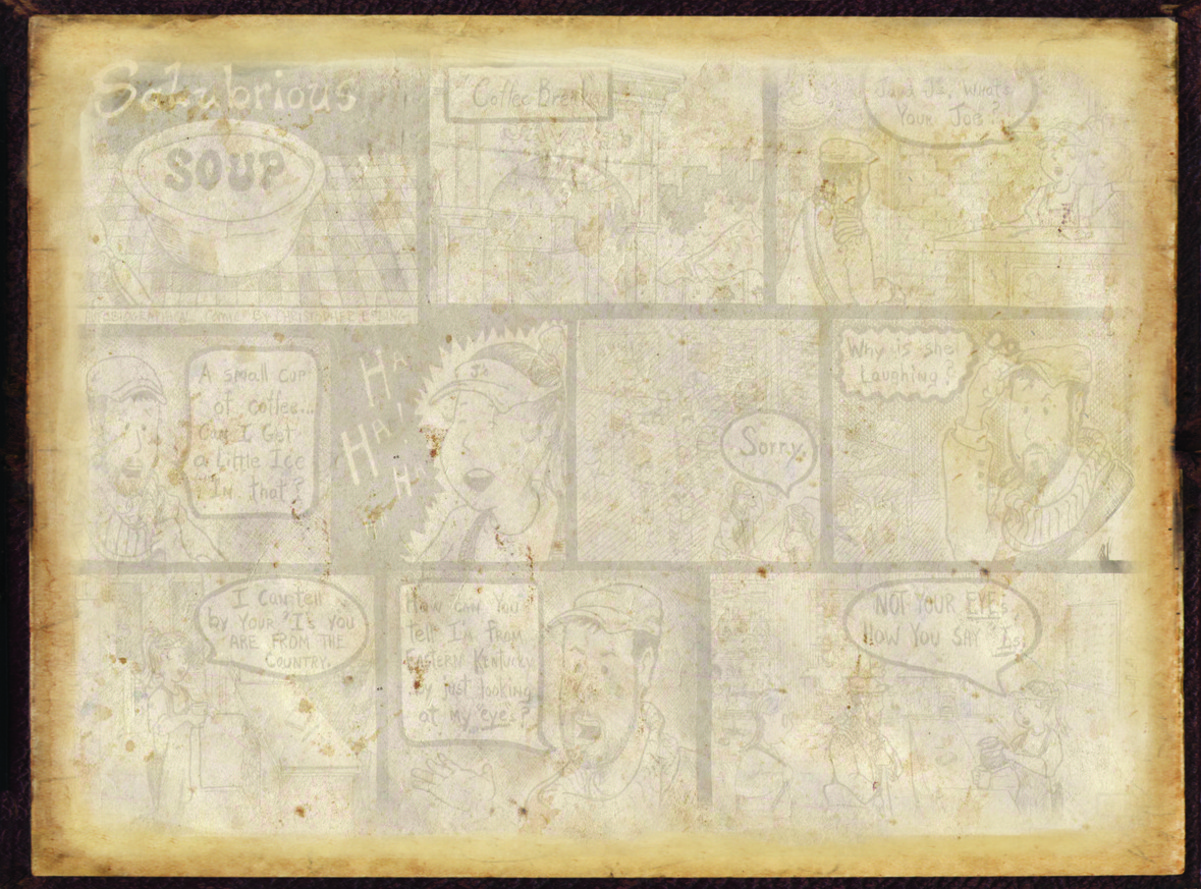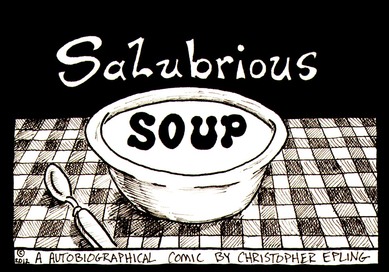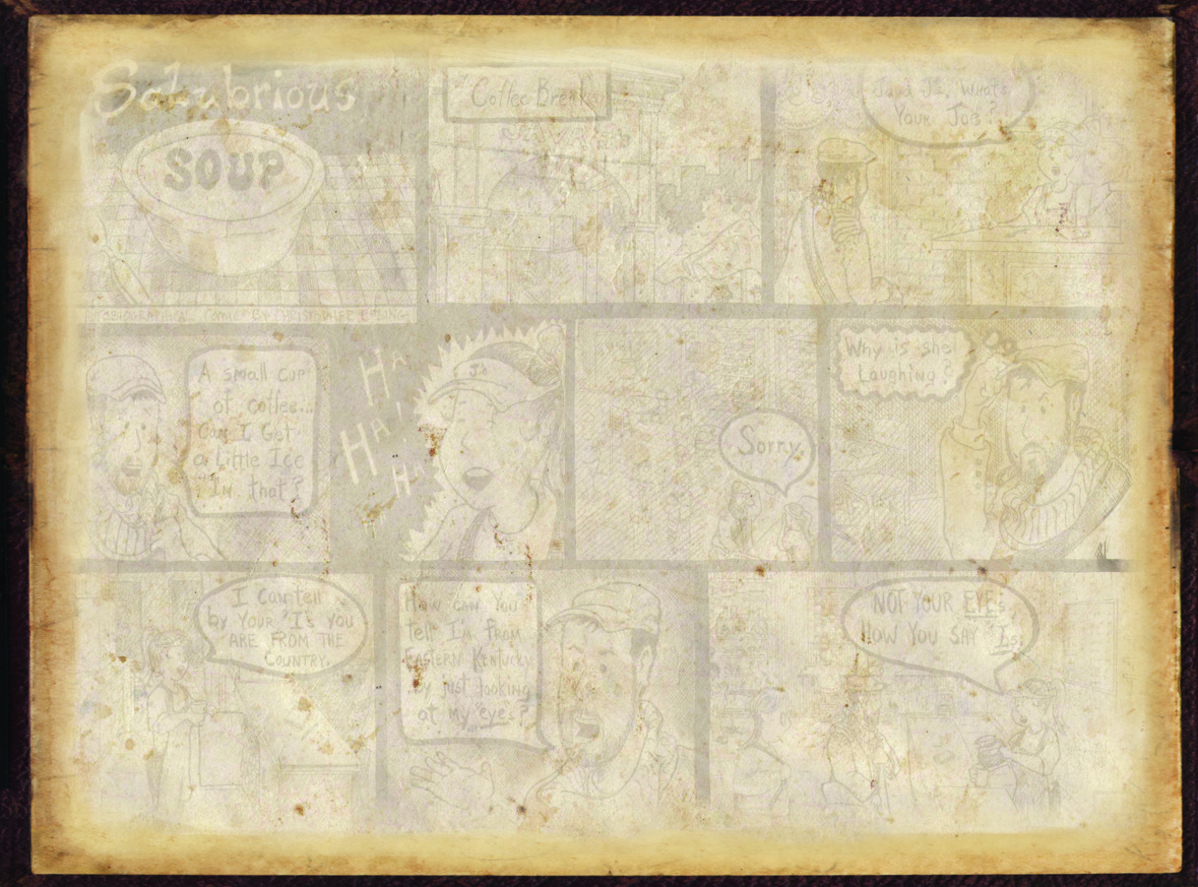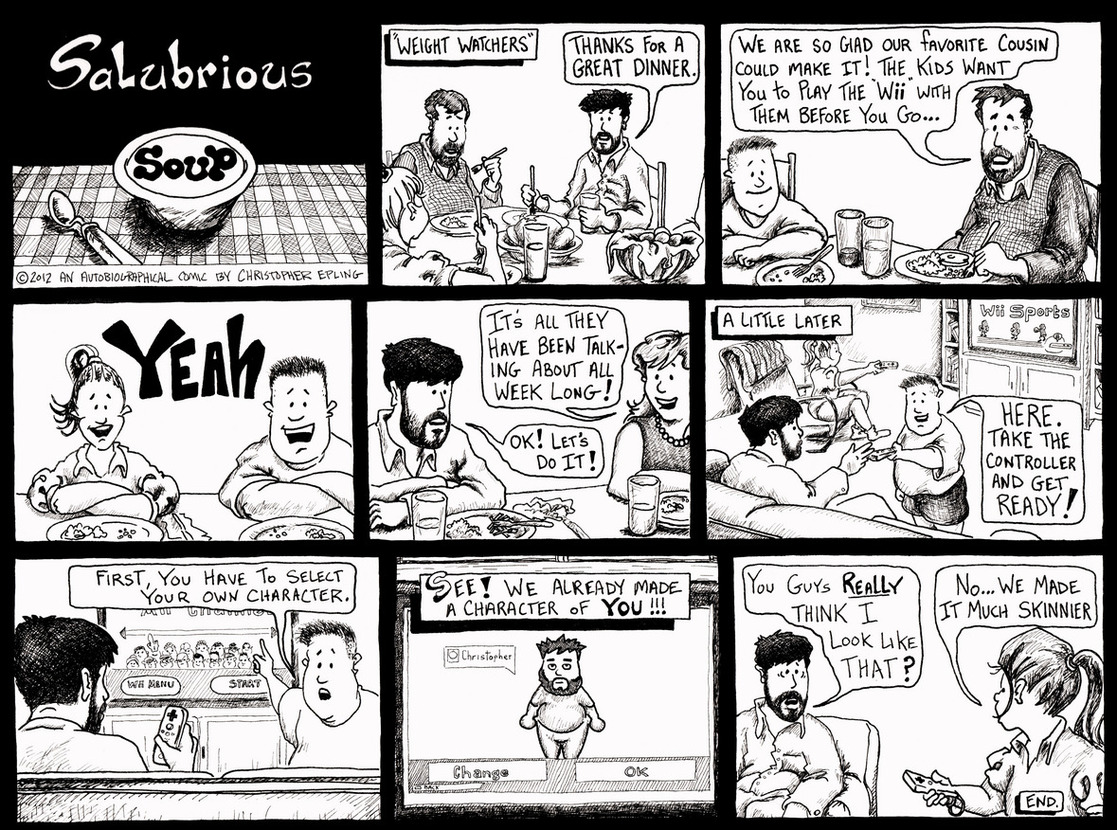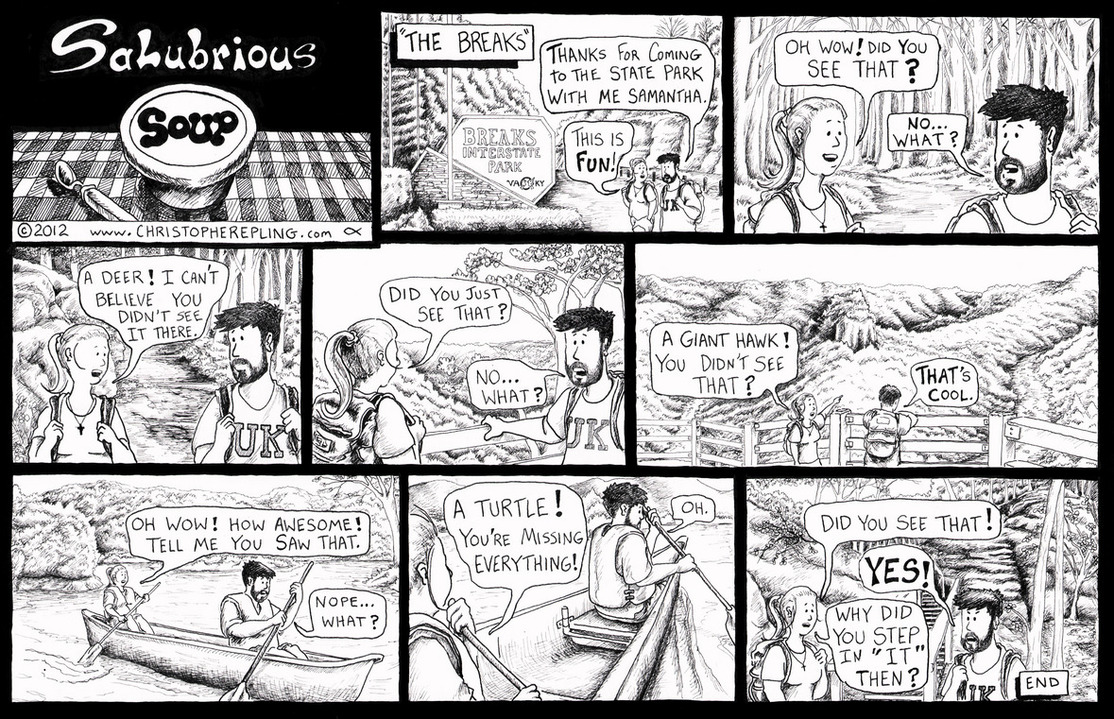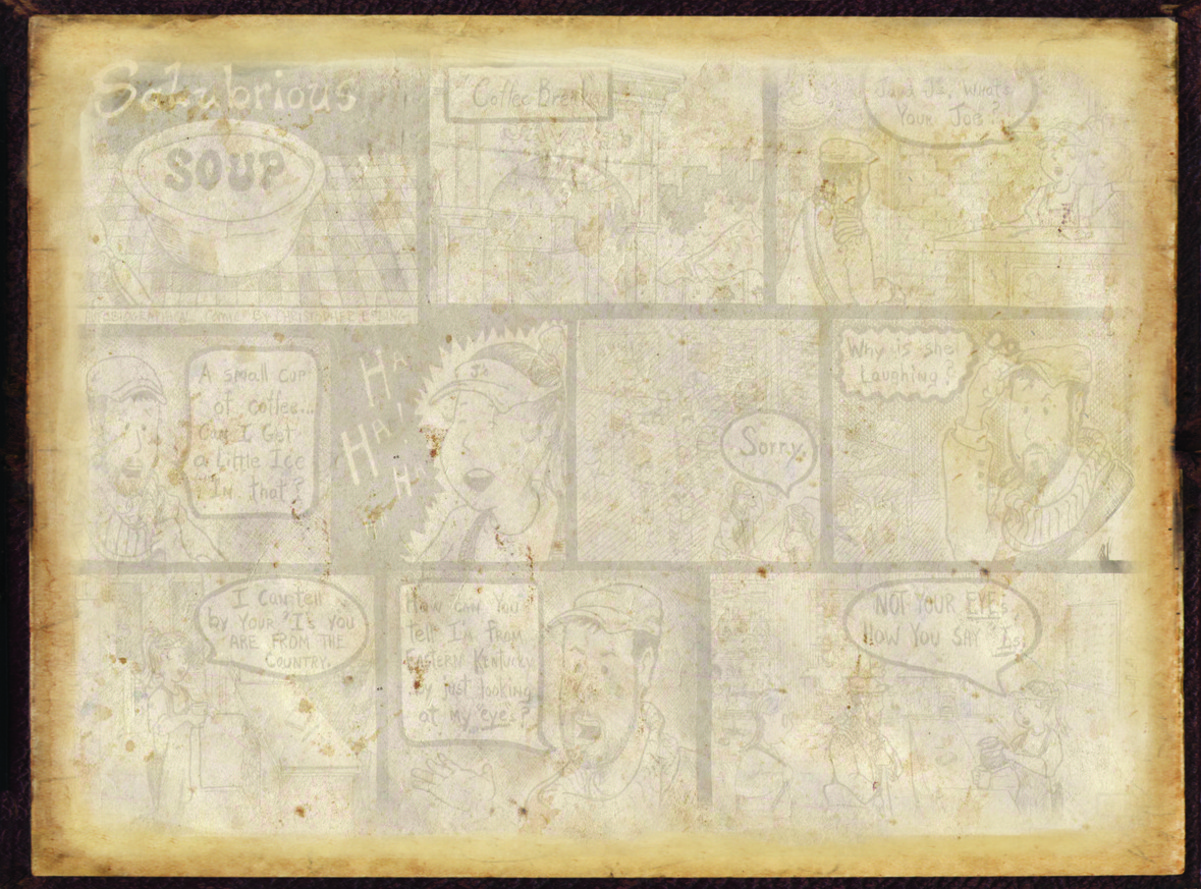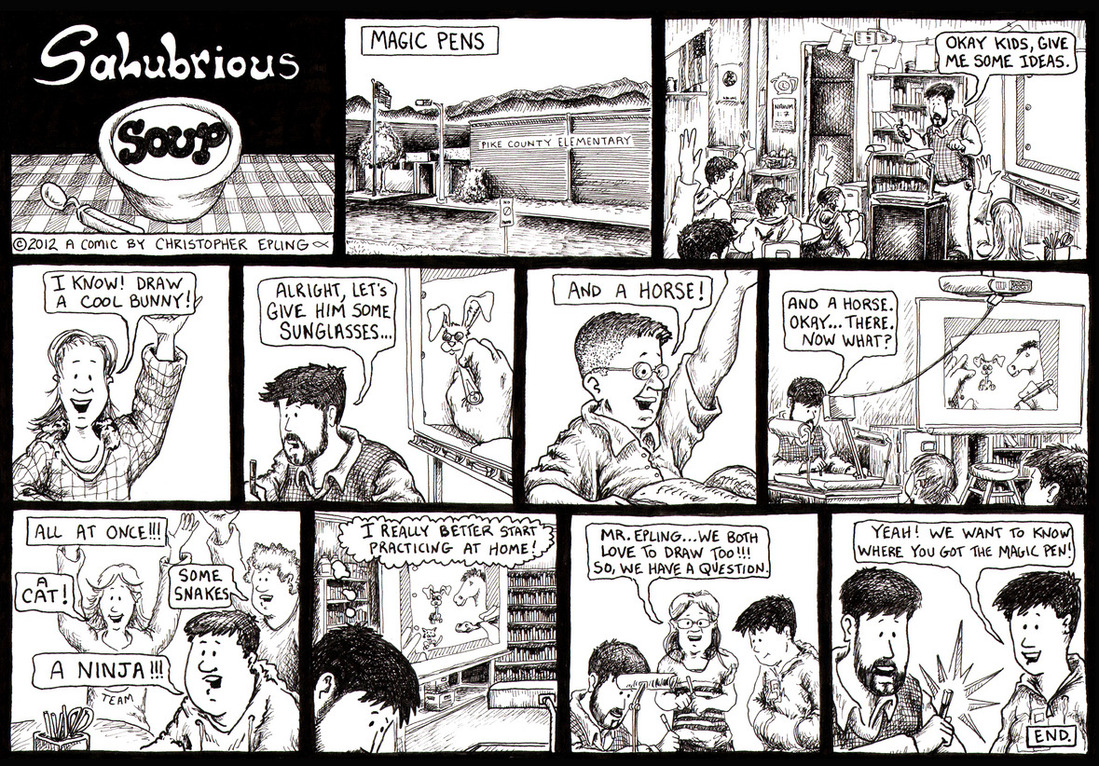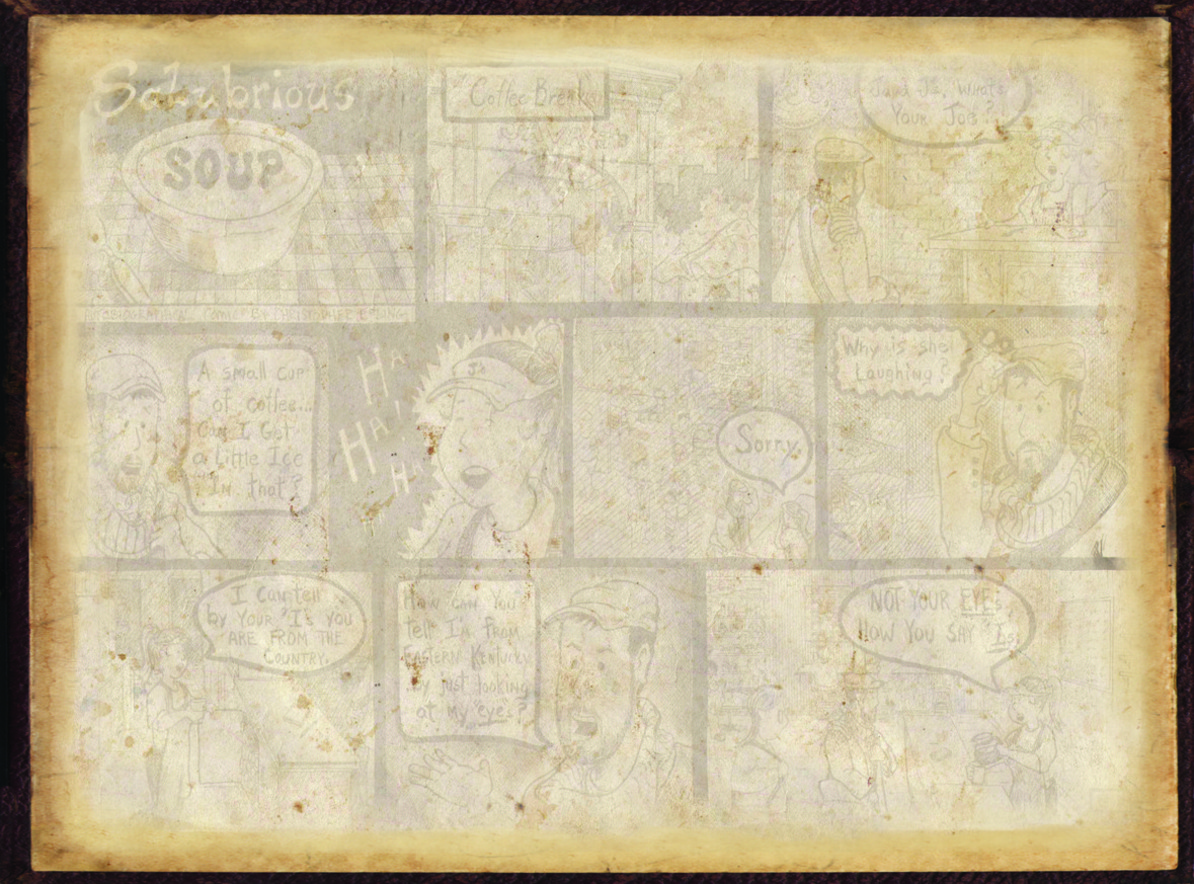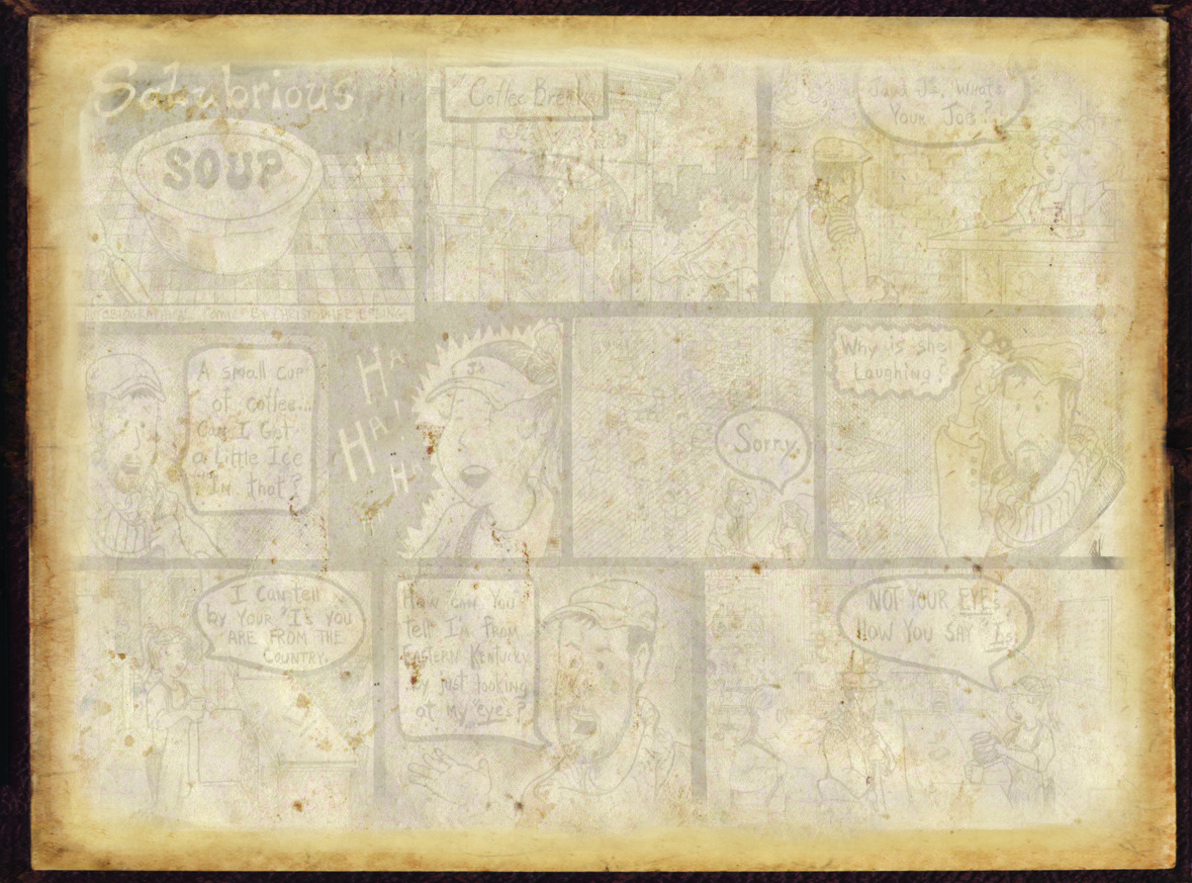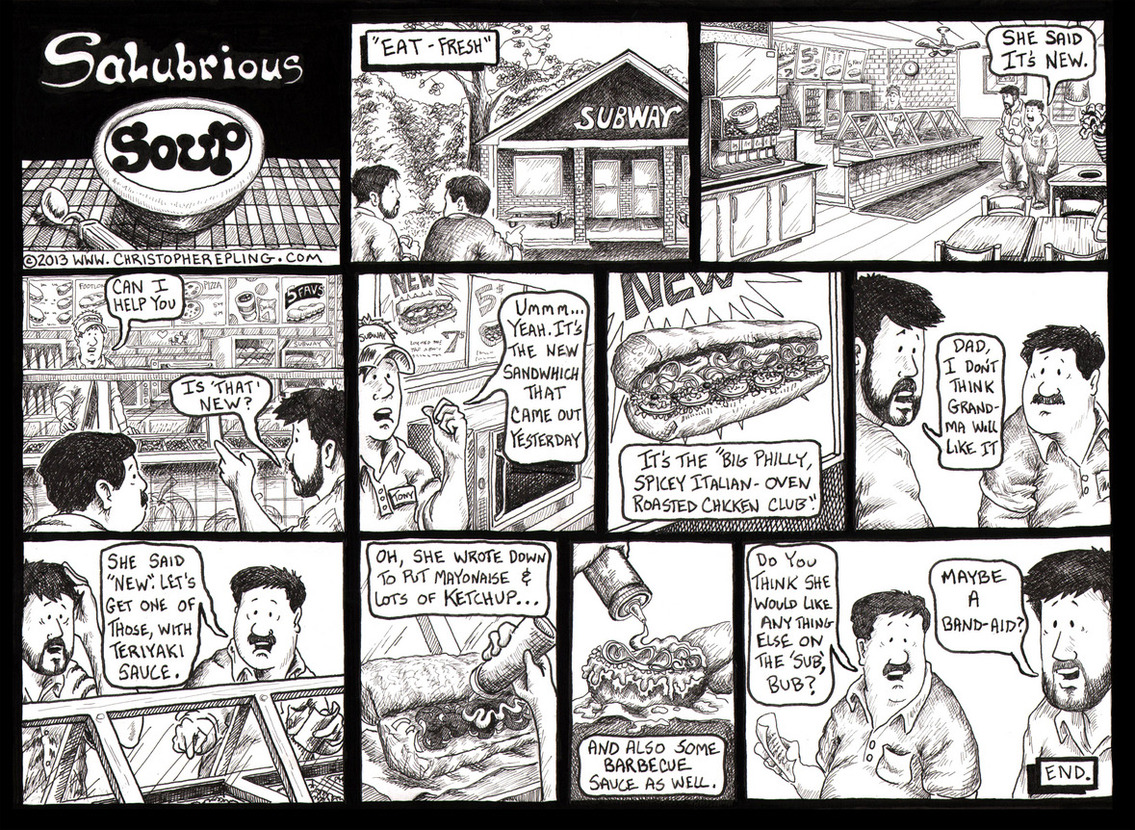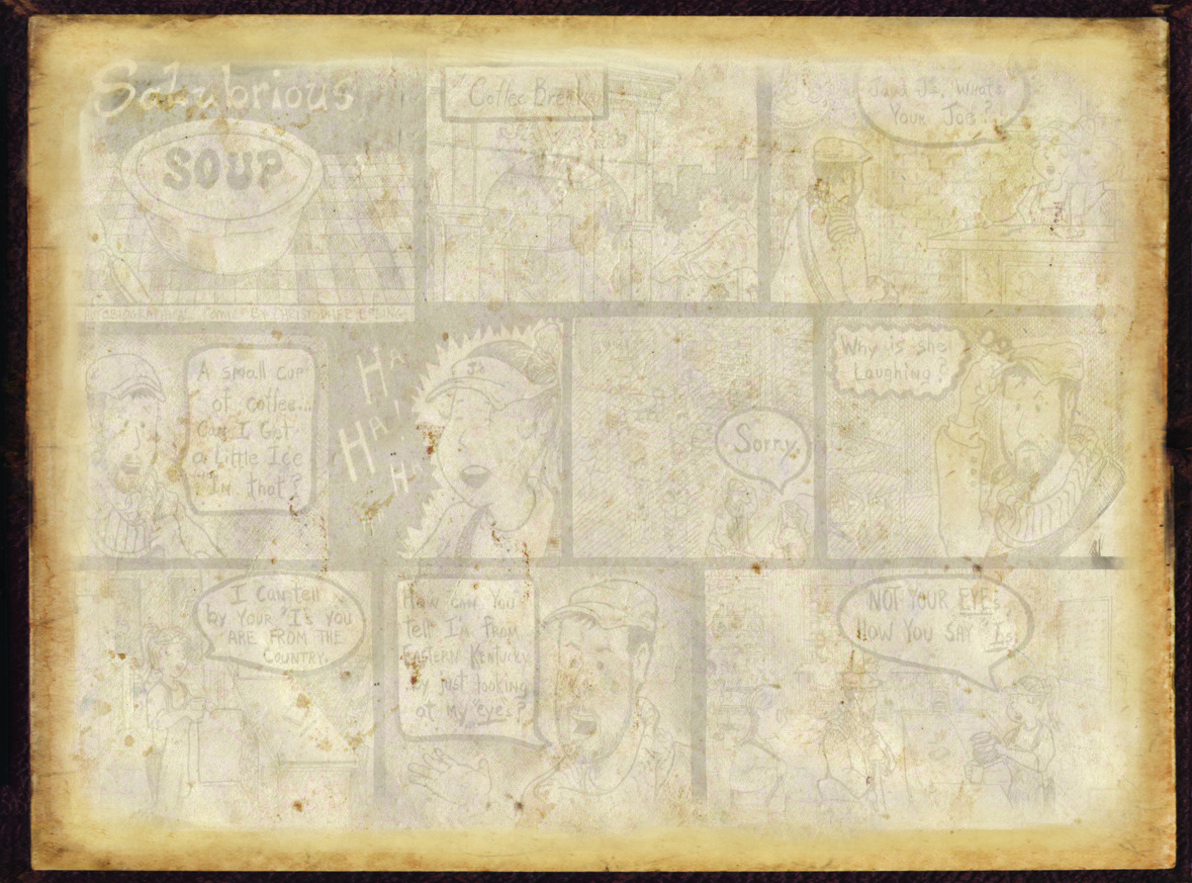 Salubrious - sa·lu·bri·ous:
​Adjective: Health-giving; healthy: "salubrious weather"...(of a place) Pleasant; not run-down.

​Synonyms
healthy - wholesome - healthful -
​salutary - sound

Salubrious SOUP

These comic strips appear in around four newspapers in Kentucky and West
Virginia. They are 'autobiographical'. I like to write and draw about the events,
places, and history of my home. The topics of these cartoons will vary, but
if you know what you are looking for, you will find things hidden all throughout​.
​Sometimes obvious, sometimes not. Hope you enjoy!​​ ​​​​